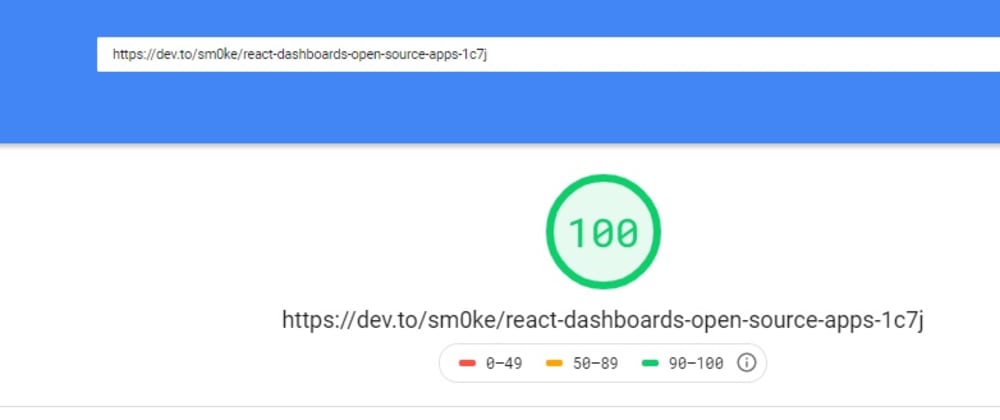 Hello Dev Stuff,
This is an open discussion addressed to Dev.to engineers especially, regarding the deployment architecture. I was amazed a few months ago to see that one of my posts React Dashboards - Open-Source and Free has more than 50k views and is the first item returned by Google for a super competitive keyword react dashboards in front of companies like ColorLib, MadeWithReact or Creative-Tim.
The content of the article is not optimized at all, has a lot of text, images, and gifs loaded from Github and despite this, the article has a 100 Lighthouse score.
I have a huge thanks, If someone from Dev stuff can provide more information regarding the production deployment (Proxy Server, Caching, Load balancing, Database, Distributed Servers, if any .. etc).
I'll drop some stats regarding my article:
Google search - Pos #1 since Sept.2019
Lighthouse score - Desktop
Lighthouse score - Mobile
React Dashboards - Dev.to stats
---
Thanks again! Just keep up the good work & superfast deployments.