This is for developers who think
"My work and code speak more than a Portfolio website"
A small minimal Portfolio for developers who are tiring of thinking about creating their own new portfolio website. Due to the Pandemic outbreaks (as staying at home), I was thinking of creating a weekend fun project. While searching for ideas I came up with this. So that anyone can pull/fork this repo and use it to showcase their talents.
NO WEB DEVELOPMENT SKILLS NEEDED (If you do have, then can customize with your skills and ideas. 😄)
Responsive
It is fully responsive.
Laptops
Tabs
Mobile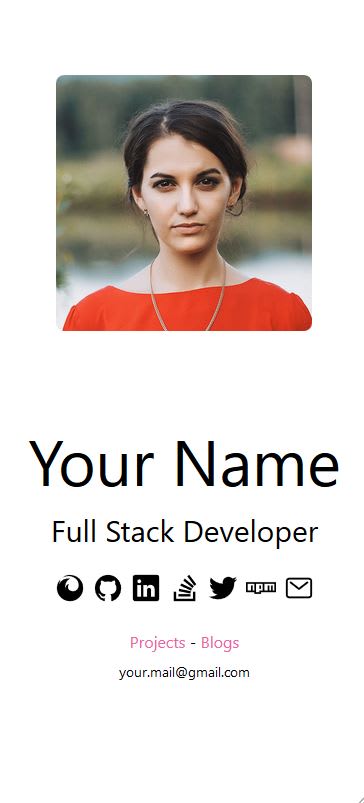 Data for the Portfolio
You don't need to surf through HTML docs and update the data. All the data needed for your portfolio must be updated in data.js.