BoidCMS is a free and open-source flat file CMS for building simple websites and blogs in seconds, developed using PHP and JSON as a database.
BoidCMS was meant to be small, and with some abilities the current flat file CMS's can't provide.
BoidCMS is a fork of WonderCMS
BoidCMS has two content types by default.

Post: could be an article/blog post or whatever, it is listed in the homepage as post.

And Page which is a static page that is accessible through link but hidden inside the website, could be added inside article content or in a block such as navigation bar or footer to make it visible.
Requirements
PHP 8 or greater
Web server (Apache with mod_rewrite)
Features
One step install
Free and open source
Simple and easy to navigate Admin dashboard
Themes and Plugins support
Super extensible
CSRF Authentication
Custom admin URI
File Manager
SEO Friendly
Content type
GDPR Compliant
Demo
Screenshots
Login page

Dashboard
Settings page
Create page
Update page
Delete page
Media manager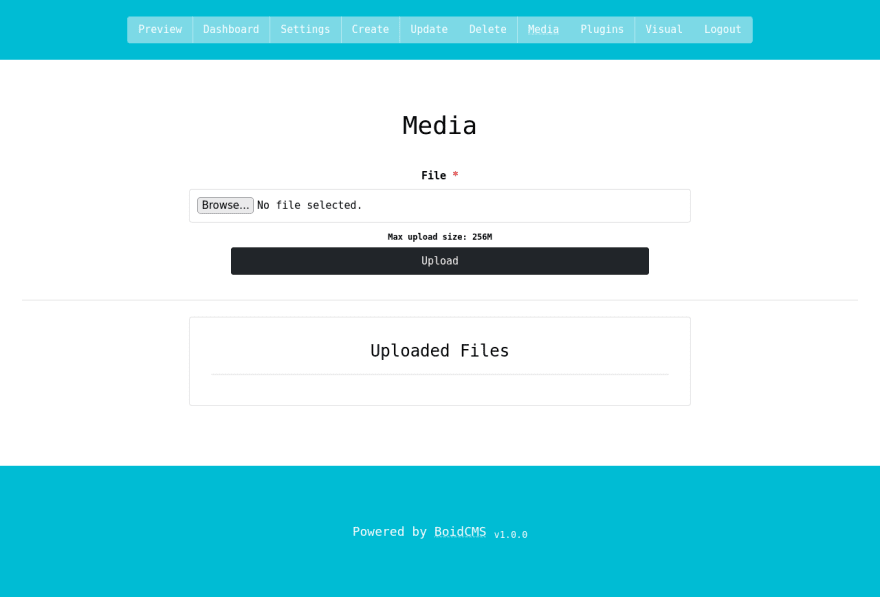 Plugins page
Support
Ask questions, get support, and discuss BoidCMS.