S3 bucket [Simple Storage]
Also known as Object Storage & is similar to your computer storage (like local disk D:) but virtually.
In this storage, you can store all of your data (pics, videos and documents , files).
99.99% availability
99.999999999% (11x9) durability
Storage : 0 bytes to 5 terabytes
Tiered Storage Available
Lifecycle Management
Versioning
Encryption
Secure your data using Access Control Lists and Bucket Policies.
How to create a S3 bucket
Open the Amazon S3 console
Enter Bucket name, Start with a lowercase letter or number.
In Region, choose the AWS Region where you want the bucket to reside.
ACLs enabled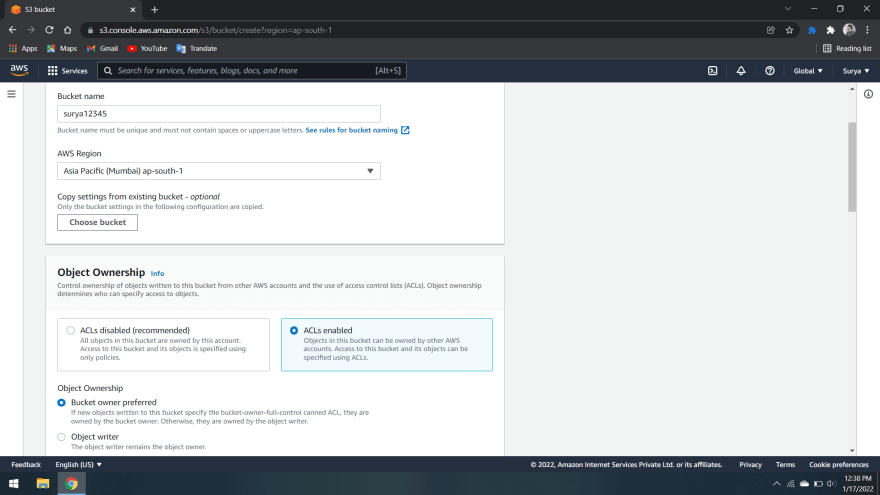 You can Enable versioning
Choose Create bucket.

Now You Have Successfully Created a S3 Bucket.

Inside that bucket you can add upload any file.
Click on add file , browse and select it.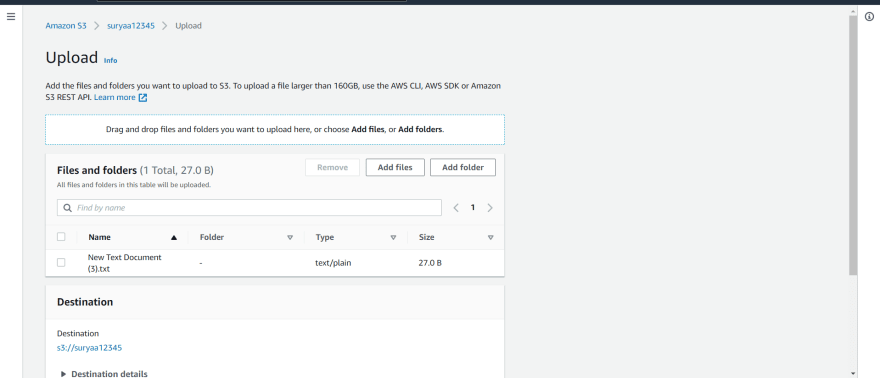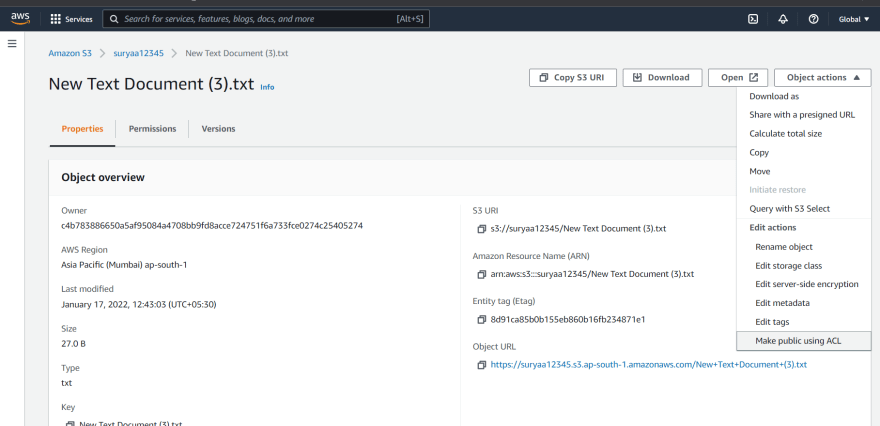 Copy and paste that public Url in browser[Publicly accessible].
After that we have to create a user(IAM user)

Next permission

Now select attach existing policies and search for s3 full access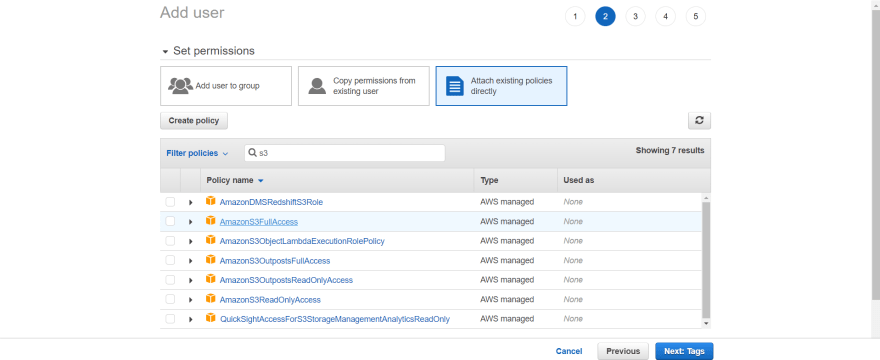 Now click on download.csv file and copy access and secreat keys.

Download Tntdrive
One such way is to download a Tntdrive.

open Tntdrive
-Write account name , select account type Amazon S3 & paste access and secreat keys.
Click on add new account
Add new mapped drive
Amazon s3 bucket - browse and select the IAM user you created.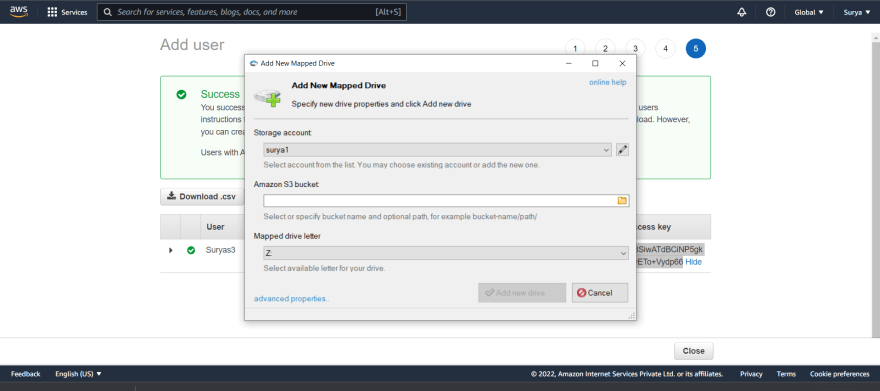 Network drive successfully created on your local disk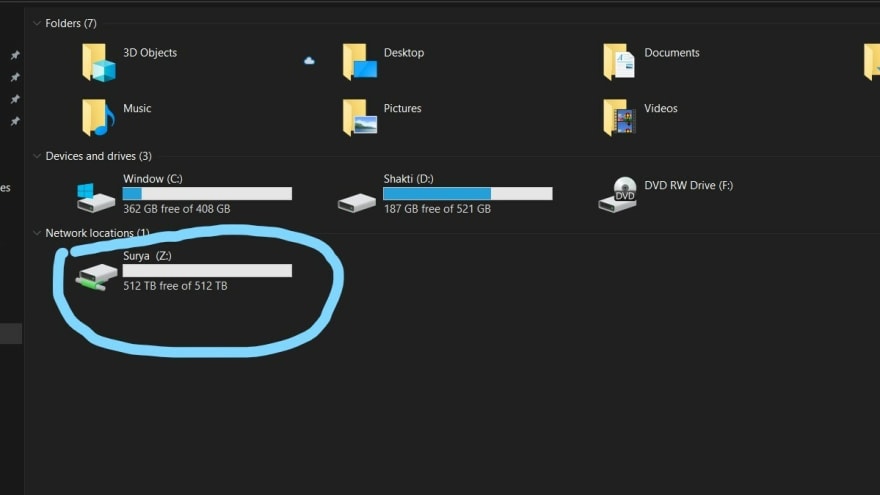 You can now add anything inside this disk , it will reflect in s3 bucket.