I cross-post all of my articles to DEV (soon to other platforms such as Medium and Hashnode as well) and am very happy to do so.
DEV provides the ability to set a <link rel="canonical"> pointing to the original article's permalink on the viewsource.io domain. Up until now this appears to have worked just fine with Google ranking my domain higher in the results than dev.to (if DEV is there at all).
However, my latest article seems to have fallen between the gaps somewhere as the DEV version of the article is the only one which displays in the search results for the search term "Managing access tokens with GitHub Actions":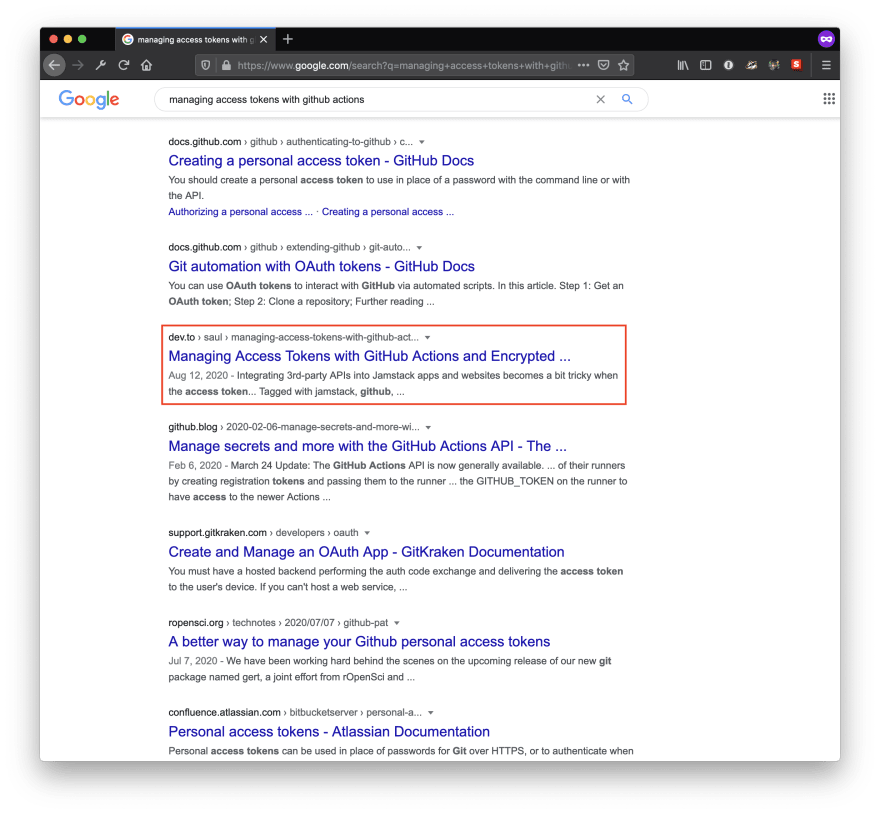 The original article only appears in the search results if I navigate to the final page of results and click the 'search with the omitted results included' link:
Despite both pages containing a rel="canonical" link pointing to the same page, the original article appears to be falling foul of Google's duplicate content filters.
This is either an anomaly or (as I suspect) this has happened due to the DEV article being crawled and indexed before my site, meaning that the href attribute of the <link rel="canonical"> was to a page that was not indexed.
Given the drastic differences in the size of the 2 sites it's not unreasonable to presume DEV simply has a larger crawl budget and is indexed far faster than my one-person publication.
In order to avoid this outcome in the future I'm planning to adopt the policy of waiting at least a few days before cross-posting my articles.
What do you think DEV community? Is my theory sound? Those of you who cross-post: have you been bitten by this before? Do you cross-post immediately or wait some time?