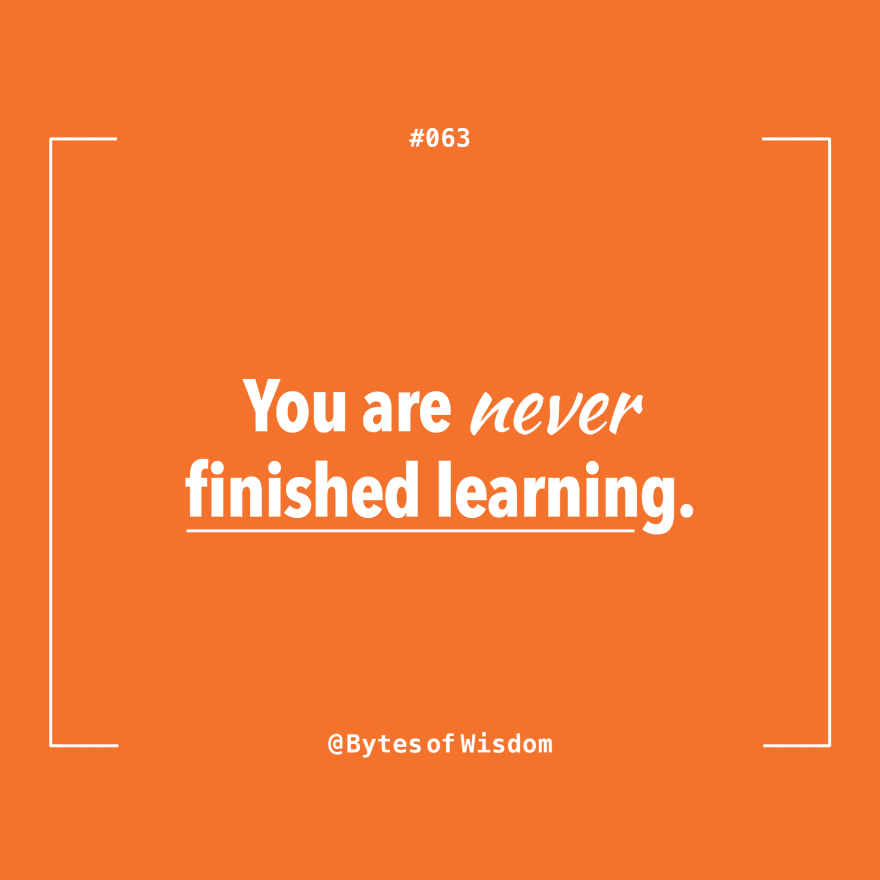 The one constant in tech: change. Choosing a career in tech means feeling stupid and behind the 8 ball all the time. You need to be and should be constantly learning. There are millions of us out there making new tools, technologies, figuring out new ways of doing things and mostly teaching those as we go along. As a great engineer, you should be using the power of the internet to learn better ways of doing things, trying new tools, going to events to hear from speakers (not right now obviously, stay safe) and in generally keeping an ear to the ground.
Other professions just aren't like that, but even in ones that seem stagnant, the most respected professionals are those pushing the boundaries, learning new things and teaching others.
Heads up: As with any terse bit of advice, there will be exceptions of course, and subtleties and nuance that can't possibly be captured in a Byte of Wisdom. This has been what I've experienced, I'd love to hear yours in the comments too!
You can catch up with all the other bytes at http://bytesofwisdom.com/