Are you a beginner in FRONTEND development than you must try this challenges.
1 100 Days CSS

This challenge help you to become CSS expert in 100 days. Completely free no registration.
2 Codier.io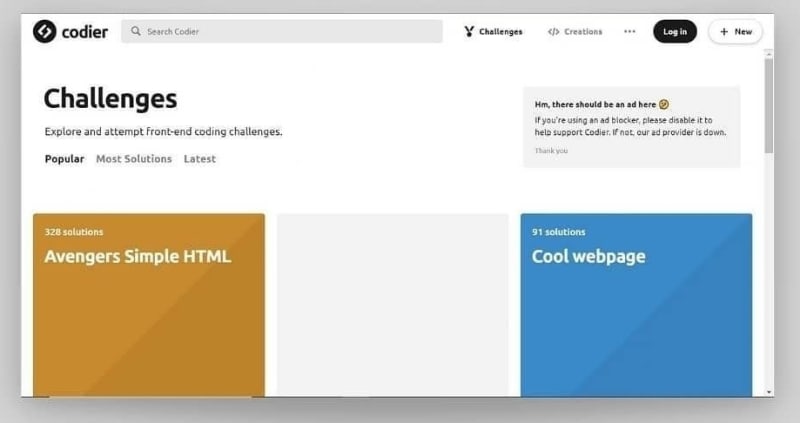 Worth to try FRONTEND coding challenges in CODIER.
3 CODEPEN

Have fun and level up your skills by building things.
4 FRONTEND MENTOR

Solve real HTML, CSS and JAVASCRIPT challenges here.
That's it. So go ahead smashed the challenges.
Thank you for reading!!