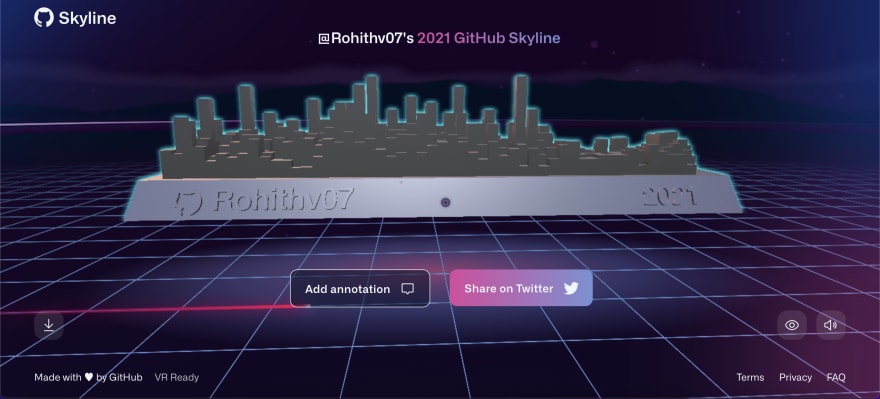 There is a new option that I noticed today in Github.
When we navigate to our contribution count field, there is a new option showing on the bottom left part.
NEW! View your contributions in 3D, VR and IRL!
When we click on it, we will be directed to the https://skyline.github.com/ which help us to show our GitHub story in 3D.
Just provide your github handle to see your story in 3D.
Inside the 3D View
It opens up with a 3D view of our contribution history which rotates in a clockwise direction and also with a background music.
We can turn of the music if needed.
There is also an option to download the file which is present at the bottom left corner.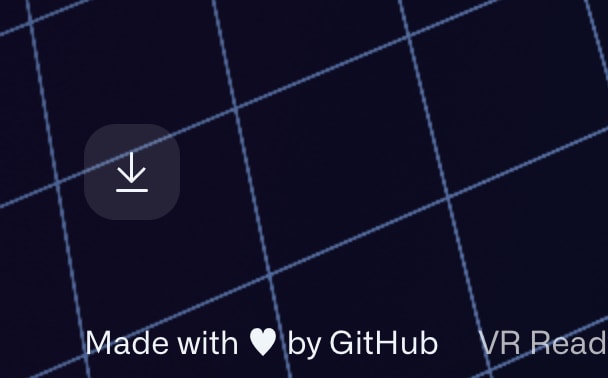 We can also add annotations to the graph and also easily share the data to twitter.
So how cool is this 3D view? Please share your thoughts and valuable information.