TL;DR
Pakai syntax berikut ini.
Tadi pagi sehabis sahur saya iseng-iseng kontribusi repo orang, nggak banyak sih yang saya ubah, cuma meng improve penjelasan di README aja yang cukup membingungkan.
Lalu saya lihat ada potongan kode aneh pada markdown nya, pasti kalian taulah apa itu markdown, saya nulis postingan ini juga pake markdown hehe. In case aja nih kalau ada yang nggak tau markdown.
Markdown is a lightweight markup language for creating formatted text using a plain-text editor. John Gruber and Aaron Swartz created Markdown in 2004 as a markup language that is appealing to human readers in its source code form.
Intinya fungsi markdown adalah menggantikan kode2 seperti HTML agar mudah dibaca orang awam.
Anyway, balik lagi ke cara mewarnai kodingan,
langsung saja saya kasih syntaxnya kurang lebih seperti ini.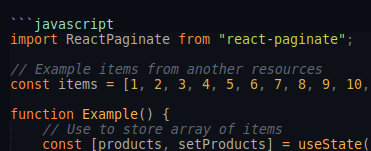 Kalian juga bisa mengganti javascript dengan bahasa pemrograman apapun, bisa juga dengan console, python, dan lain-lain.
Maka markdown github akan langsung mengenali syntax javascript, hasil dari syntax tersebut akan berwarna seperti ini.