Hello beautiful people, In taskforce we are in our fifth week and I can`t believe that we are heading into last one.
This one was another insightful and interesting week, but unlike others was very very stressful. In fifth episode of the taskforce 5.0 blog series I will share my interesting, educational and challenging experience of the week.
The Challenge
Software development Industry is one of industries that changes fast in way you can't imagine, to cope with those changes you must have discipline of continuous learning or improving.
Having challenge to overcome is one of the most used technique to grow you skillset in tech. This week in task force we had a challenge of building advanced todo application.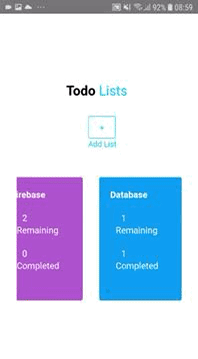 Building this app wasn't easy at all as it was my first time building app in react-native. Late nights and stressful week took me to this success.
I can't thank enough COA and Awesomity Management for organizing this bootcamp, the skill I gained is weapon drove me in this stressful week. Like prioritizing task we learnt in time management session helped to deliver on time and problem solving skills help to address every problem/bug easily.
Design thinking
Design thinking was another talk of the week. it was new concept and from this session I learnt to put user/client at the center of product we as developer are building.
to achieve this we must pass through five stages EMPATHIZE define problem Ideate prototype and test.
In short this week ended in style and I am happy for what I can build in just a week. I know that there is long way to go and best part of me is that am eager to learn. See you on the last one