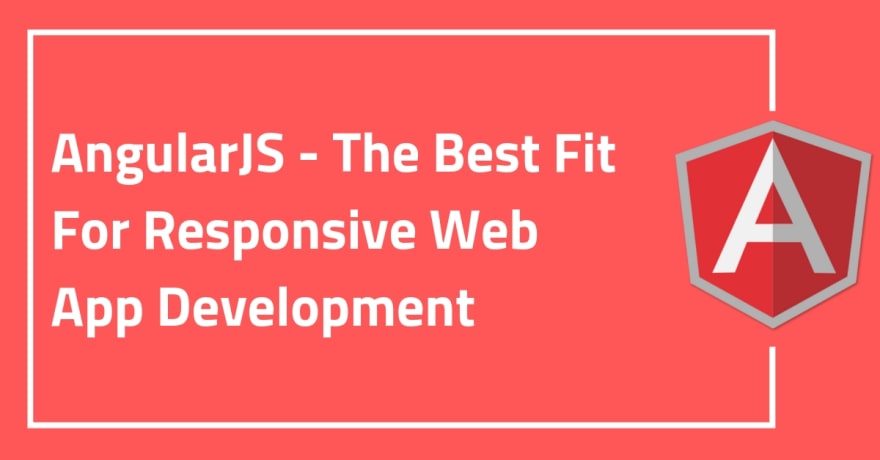 We all know that to promote a business and its product, the website plays a vital role as it continues to be one of the most productive and reliable sources for organizations. It is not merely about how reliable or secure web application is but should be responsive. The term responsive relates to how the application works and gets adjusted to a variety of electronic devices with varied screen sizes, as it is not only linked to quick transition or time take.
To ease the complex programming structure, web developers switched to faster, efficient, and easy-to-understand modern JQuery. Moreover, to develop modern and dynamic web applications, developers prefer JavaScript technology as it is multi-paradigm, compelling and interpreted.
However, every organization small or large requires better insights and analysis for choosing the best one for your next venture. Gaining remarkable applauds from developers and enterprises, AngularJS is a foremost open-source JavaScript framework. The technology -AngularJS has nailed the battlefield of development, whether it is an enterprise application development, responsive web application development, or any required web development.
Let's discuss some important reasons that decode the popularity of AngularJS web development.
Model View Controller (MVC) Architecture
AngularJS is based on the MVC model which is a must-feature while planning rich and dynamic web applications. Diving logic, process, and UI into separate modules, it improves the code quality, eliminates complexity, and gives severance of concerns to make development faultless.
Real-Time Testing Of Your Web App
By choosing the AngularJS web development for your next project, you do not need to wait for longer testing time. The technology, AngularJS comes with real-time and in-built modules to support in-depth and functional testing for every module you build.
Develop a Secured and Scalable Responsive Web Application
AngularJS is embraced worldwide by developers due to its ability to current data in a very appealing manner. The structure of this JavaScript framework is very robust and flexible to implement third-party libraries and packages. Moreover, it enables developers to take stern security concerns along with safety expression evaluation.
Create Reliable Single Page Applications
With framework - AngularJS, developers build a fully-responsive single page application that accordingly renders diverse devices and platforms. Offering an improved user-experience along with multiple templates, modules, and UI effects, AngularJS is indeed the best option to develop attractive, high-performing single page application.
At Rigel Networks, we utilize the excellence of AngularJS to the conducive accomplishment of your business requirements by ensuring simplified development and testing process. Our development team focusing on testability and performance guarantees incredible applications for your enterprise environment. Apart from this, our services for AngularJS development are all about making your idea come to reality through our experience and expertise.