Hiring a good dev is hard. Very hard. Here are 6 principles to hire a 10X developer:
Hire for Strength Vs Lack of Weakness

Hire for Trajectory Vs Experience

Hire Doers Vs Tellers

Hire Learners Vs Experts

Hire Different Vs Similar

Always pass on ego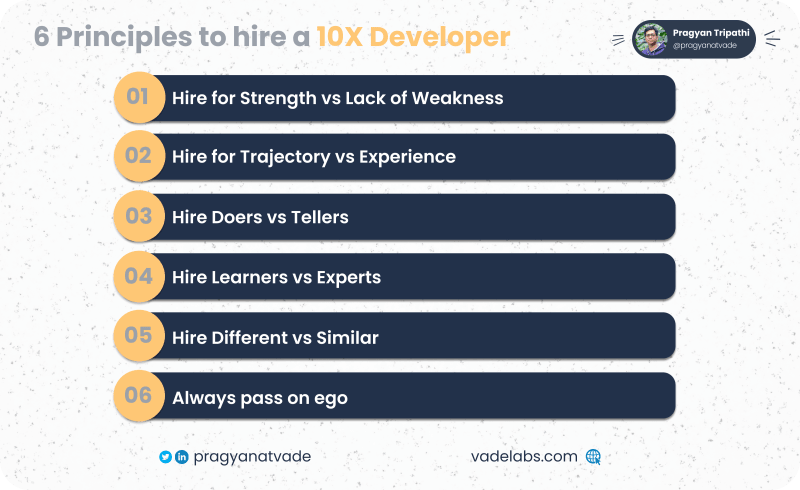 Thanks for reading this.
If you have an idea and want to build your product around it, schedule a call with me.
If you want to learn more about DevOps and Backend space, follow me.
If you want to connect, reach out to me on Twitter and LinkedIn.