As of this writing, a select few people have been invited to the PopHire platform beta. I've been listening to feedback on the profile creation process and I'd like to offer an explanation for our use of video and give some tips for creating one for a tech profile.
Why Video?
Part of the reason PopHire was built was to create new pathways into tech careers and bypass unnecessary gatekeeping. That said, we need to present a vetted and qualified talent pool for our hiring partners.
The video is a quick and engaging way to demonstrate your skill level and ability to communicate about your work. For software developers, we want to see a screencast of you walking through code and giving a demo.
Use a helper
You can record your screencast and demo alongside your code if you're a front-end developer. For the purposes of our tech profiles, you'll need to export your video to Youtube or Vimeo. So it will take a few more steps to get there.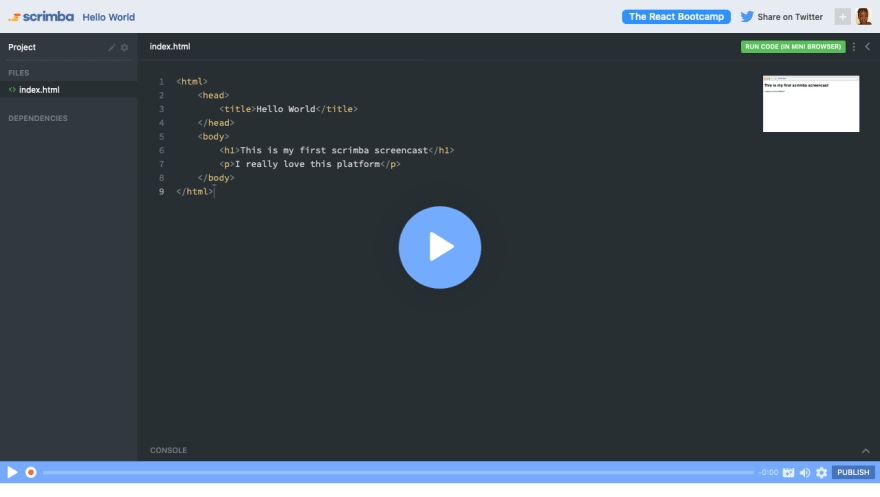 Scrimba doesn't export video. You can use one of the following services to record your screen and audio.
Screen Recording
Loom is a screen recording tool that allows you to record your screen and yourself at the same time. You can share these videos with a link and you have the option to download them to your own computer.
Zoom is a video conferencing app. With free accounts, you have the option to screen share and locally record video.
Pick a project you can talk about with confidence
Don't worry about being an expert. You don't have to know everything but be able to show what you learned from this project. Some ideas for what to include are:
Talk about a bug you encountered and fixed.
Talk about a bug that isn't fixed and how you would approach fixing it.
Talk about something new you learned.
Give examples of why you made the choices you made with the code.
Shout yourself out for solving a tricky problem.
See it as an opportunity
Use your video as an opportunity to be impressive.
You want potential employers to see you in your best light and you only have a few seconds of their time to hook them before they move on to the next profile.
You want your video along with the rest of your completed profile to sell your strengths. Give them every excuse to hire you. You're worth it.