Social networking is the most powerful platform & is a perfect way to communicate with new people or new businesses, a way to find some potential prospects, marketing products & services, and engage with communities and groups.
Networking is really valuable for startups because it helps connect with the prospects they are looking for, allows you to share knowledge and develop professional and social relationships for better business. The social media site serves as the gateway to marketing for startups and reaches out to more people.
Helpful Social Media Platforms for Technology Startups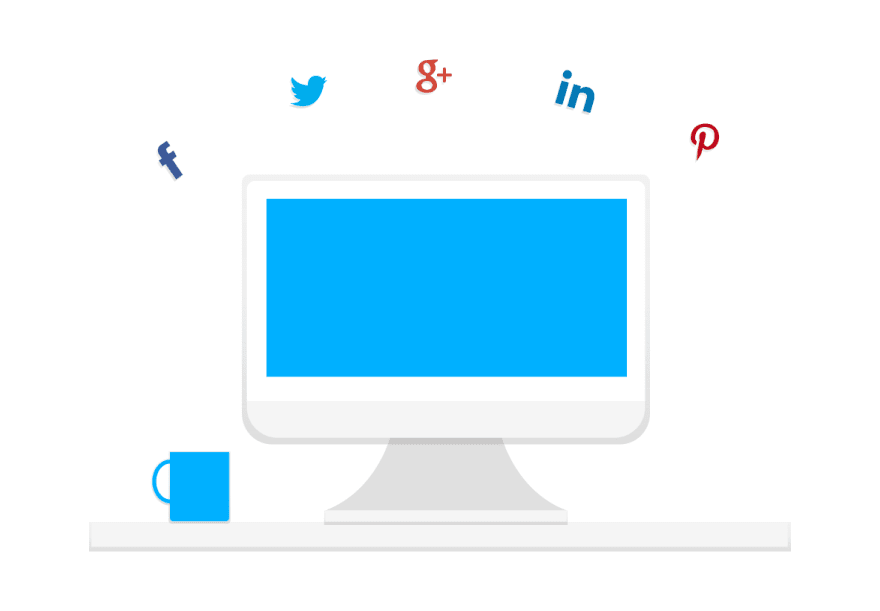 1. LinkedIn
One of the best networking platforms in social media and to showcase your expertise. LinkedIn targeted the business community and as the results, more than 80% of leads generated from social media come from LinkedIn. This platform has the benefit of low expectations, as this platform's users do not expect you to post daily updates. Within a couple of days, you can add an industry-related post is a great start to get some exposure.
2. Twitter
Twitter is a free microblogging platform that allows the audience to broadcast short posts with 280 characters as tweets. It's a place for viewpoints and news, and offering solutions. You can search for your # hashtags industry on Twitter, and follow the trends leading back to your targeted audience. Sharing your expertise on twitter is sure to get you noticed.
3. Facebook
One of the biggest social networks to increase awareness of the brand and build a great fan following. Facebook groups give your audience value when they are interested in and require your products & services. You can establish credibility for trust and a loyal audience or clients. The manner in which you handle your Facebook pages or groups will decide how those audiences are your paying clients. If you're one of the startups who would like to handle social media events or create the latest post and updates for clients, then it's compulsory to create your own Facebook page or group.
4. Instagram
One of the platforms with the most creativeness. Whatever you do, you can just capture the moment no matter wherever you are, and create the content that will capture your audience's attention. Give your audience a needful reason to follow you on this platform and if they like and appreciate your creativity, they may even contact you for some work and deal.
5. Pinterest
Pinterest is now an incredibly successful network where every day lots of people are searching for inspiration and creativity. With Pinterest, you can add text along with your photos, to tell your followers about your offerings and services, but you have to be transparent about your proposal and whom you are attracting because if you got that right audience, more people will discover you.
Useful Social Media Tools for Startups and Their Clients
1. Buffer
Batching your work by task together and doing everything in one sitting can be a great way to save time. Instead of interrupting the rest of your day to avoid making regular social media posts, Buffer allows you to write your posts in advance and put them in a queue to be published automatically on a particular date. Those are among the most popular social media resources available to Startups.
Writing down all your weekly social media posts might only take a couple of minutes if you do it all at once, but otherwise it can be a huge time sink that pulls you away from your job if you manually create one post at a time all day.
2. Hootsuite
Besides having only a name that is very fun to speak, Hootsuite is another great tool for handling social media. In Hootsuite, you can schedule posts similar to Buffer across multiple social media accounts but it also has additional features. From within the app, you can engage with customers and followers and reply with one single click to comments.
Hootsuite also offers a fairly comprehensive collection of analytical reports to help you to monitor how your social media posts and performs, and how your audience is through. It also offers useful insight into what kinds of posts are being shared for your audience, and not.
3. Agorapulse
Agorapulse is an up-and-coming Hootsuite competitor who has made a favorable impact on the world's social media pros. It provides most of the features which Hootsuite does, and also builds on them, making it a good all-around platform for startups on social media. The app offers an "inbox style" way to look at the feedback and direct messages that help you to easily clear delays and make sure nothing is missing.
4. Tweetdeck
Tweetdeck is different from the other social media tools that we have discussed because they focus on supporting the Twitter community only. If you're a power user of Twitter and focusing on it rather than other networks, then Tweetdeck might be the perfect tool for you.
It is a web-based platform that gives you power over all of the accounts you handle on Twitter. The dashboard shows a column for each of your Twitter accounts so it's easy to keep them apart. It may also divide specific events such as direct messages and updates into one of its own columns. It's highly customizable, so you can add, remove, or change column order.
5. BuzzSumo
Unlike the other tools we've talked about so far, BuzzSumo is not a tool for consolidating or scheduling your social media posts. You can think of it more like social media's Analytics system/tool which provides you access to information about what's hot and trending right now.
BuzzSumo allows you to quickly search content from all major social media networks over the last 12 months. You can use it for displaying backlinks, collaborating with influencers, evaluating your rivals, and more. Using it as part of a social media campaign B2B is a great tool.
Social Media Guide for using Social Media as a Startup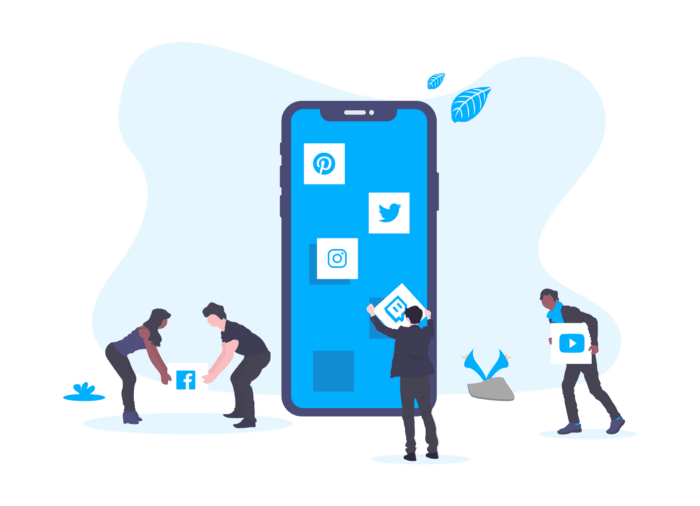 No wonder Startups will greatly benefit from using social media. Growing loyal on Twitter or Instagram or sharing your work using Twitter could be a great way to find new clients. Even social media is useful for maintaining relationships with your existing clients. However, the vast range of social networks means making effective use of any of them can be very difficult. If you've really thought about how to boost your role as a Startup, you can use the following strategies to reach the audience and monetize with your skills.
Make a content plan
If the platforms of social media are selected, it is important to determine what information is to be posted on them. You could screw things up without a plan so your audience doesn't understand what you're trying to say. You will have a message structure with a schedule, and you will be able to categorize your messages. Over time, your audience will become accustomed to these terms, and look forward to your posts.
Regularly promote yourself
Social media is mostly free from payments, so you can widely promote yourself. The more activities you make the more visible you will become. You will have the networks cross-advertised on various platforms. Collaboration with other bloggers or tech agencies may also be useful in capturing an audience with surrounding interests. Analytical tools like Google Analytics can display which of your channels are more popular and thus more useful to you. On the other hand, too much publicity can actively turn customers away from your brand. Combining paying ads with insightful content is the strongest way.
Engage in broader activities
You may also indirectly promote yourself by answering the questions in your experience thematic discussions. Look for potential clients use hashtags in comments under other posts of your topics. If you simply answer their questions or at least learn about your existence, customers will appreciate your expertise. This is also frazzled in how they structure their algorithms in social media. For example, Instagram and Facebook favor accounts that participate actively in conversations with other users and earn the most 'likes' in their comments. Social media marketing has long been about creating informative content and engaging content.
Use social media as job posting sites
While this suggestion does not extend to all social media, many platforms have functionality that significantly enhances work searches. For example, Reddit has a variety of sub-forums specific for startups in any particular field (e.g., r/webdevelopment). Although these smaller platforms on social media are not as wide as Instagram or Twitter, you are virtually assured that someone who sees your posts will know your field or be a potential client. One thing to bear in mind is that sub-forums and boards of photos usually have different rules than all other social media platforms. To prevent any disputes with the policing committee, it's best to become familiar with such rules and keep a mental checklist of what you're authorized to do on any specific network.
Must Check How web is better than mobile app for enterprise software?
Becoming a Startup means taking responsibility for the success of your work. Social networking is an excellent communication tool that promotes yourself and attracts new clients. Nevertheless, the use of these networks requires an optimized marketing strategy and a pulse on new functionality added to the platforms.