Tracking customer reviews and responding to them affects ranking on search engines, influences online reputation, and helps set marketing goals. However, being blocked by target websites or inability to gather the required data interferes with the review monitoring process. Whether your company provides review tracking software or is just looking for a review monitoring solution, choosing reliable proxies or scraping tools will help you boost your business.
In this short post, you'll learn about the difficulties of review monitoring, the importance of gathering data in real-time, and what helps to perform review monitoring on a large scale.
What is review monitoring?
Review monitoring (or online review monitoring) is the process of checking what customers talk about the brand all over the internet. It involves monitoring brand mentions, negative reviews, or clients' feedback on multiple review sites.
How do you monitor reviews?
Review monitoring companies offer their clients specific platforms where they can enter a required term, for example, a brand's name, and get all the online reviews across the web. To build these platforms and provide clients with precise results, review monitoring businesses choose review scraping as a reliable method to collect the required data all over the internet.
Uplift your review monitoring
Companies that provide online review monitoring services can give their customers the required data by scraping publicly available information 24/7. However, monitoring and gathering vast amounts of data comes with complex challenges for professionals as well.
![Image description](https://dev-to-uploads.s3.amazonaws.com/uploads/articles/tvffu5figjezcyqjcggm.png)
Get review data with a 100% success rate
Review monitoring is an essential part of building a brand's reliability. Reputation online depends on various factors. Businesses that provide online review monitoring services must ensure all the customer feedback and negative reviews at any time.
Possible risks
Suppose brand mentions or customer reviews aren't collected with a 100% success rate. In that case, companies that provide online reviews cannot guarantee precise results, meaning that their clients can miss negative reviews or essential customer feedback.
How can we help?
Our scraping tools have an auto-retry system. Every request you make will be pushed to its limits until successful. What's more, with Oxylabs' solutions, businesses can easily monitor reviews anywhere in the world, regardless of their company's physical location.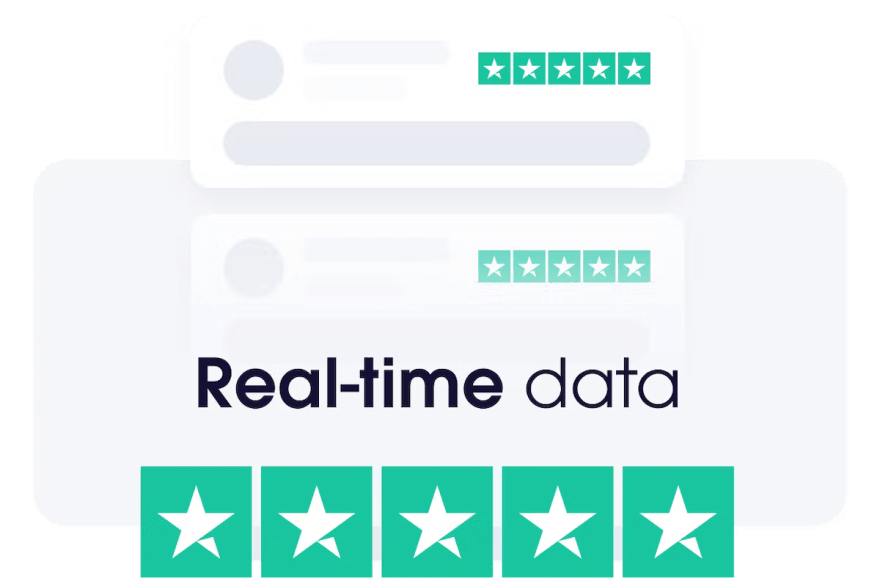 Real-time data gathering
Studies show that even unhappy customers will most likely consider returning if an issue is resolved quickly. At the same time, a reply to a positive review shows customers that you appreciate their opinion and care about their needs. This is why online review management in real-time is crucial.
Possible risks
Responding to reviews quickly is an essential part of reputation management and proves that you are ready to take responsibility for your products or services. If review monitoring solutions cannot gather real-time data, responses to negative reviews or important customer feedback can be overdue.
How can we help?
Oxylabs' solutions allow you to collect real-time public data and scrape reviews 24/7. Our review monitoring tool also returns parsed information in JSON format. Online review monitoring companies save time that would otherwise be spent sorting collected data and can provide their clients with precise data effortlessly.
Monitor reviews on a large-scale
Collecting online reviews on a large scale is often time-consuming and challenging. IP blocks, CAPTCHAs, and other issues are inevitable when going through many review sites and collecting customer feedback. Of course, these problems can be easily avoided with a reliable review monitoring solution.
Possible risks
Review monitoring companies must track and monitor loads of websites in real-time to protect clients from a lousy reputation or gather data for sentiment analysis. However, doing that without high-quality proxies or advanced scraping tools will eventually lead to getting blocked.
How can we help?
We offer a data-gathering solution that allows the collection of large-scale public data from around the world without being blocked. Our scraping tool ensures that companies can easily monitor their feedback without missing any reviews or important customer feedback.
E-Commerce Scraper API or Residential Proxies for review monitoring
E-Commerce Scraper API
Aggregate reviews from any site, even from the leading search engines and e-commerce websites. Save time and resources with the E-Commerce Scraper API.
Collect reviews from anywhere in the world

Gather feedback in real-time

Acquire large-scale, already-parsed data
Find out more here.
Added benefits of E-Commerce Scraper API
100% success rate
Only pay for successful results
Large-scale data
Collect as much information as needed
Real-time information
With a real-time delivery method, receive data in seconds
Residential Proxies
Monitor reviews with Residential Proxies and collect information from any location in the world without blocks.
Access geo-blocked content

Gather reviews at large scale

Collect information without IP bans
Added benefits of Residential Proxies
Global location coverage
Oxylabs Residential Proxies cover every country in the world
Large proxy pool
Oxylabs Residential Proxy network contains over 100M IP addresses
No CAPTCHAs or IP bans
Surf the web without IP address blocks
Wrapping up
Residential Proxies are perfect for online review monitoring as they help bypass IP blocks and CAPTCHAs and can make your web scraper's activities look like they are coming from an organic user. When a web scraper is needed, you can't go wrong with the E-Commerce Scraper API, as it allows you to extract data on a large scale from even the most complex targets.
If you found this post helpful, feel free to leave a comment below. Need assistance? Reach out to our support team via email.