You can view the input and output fields of a connector's action cards without having to create and authorize a pre-built connection first. This can be helping during flow development when you don't have the correct account or credentials to authorize a connector with.
Note: This will only work with action cards that have static input and output fields. Action cards which support dynamic fields (such as selecting an existing Slack channel) cannot be viewed and will fail to load.
---
Steps
Add a connector's action card to your flow
Select the "gear" icon on the card
Select "choose fields"
Select the fields you want and click "Save"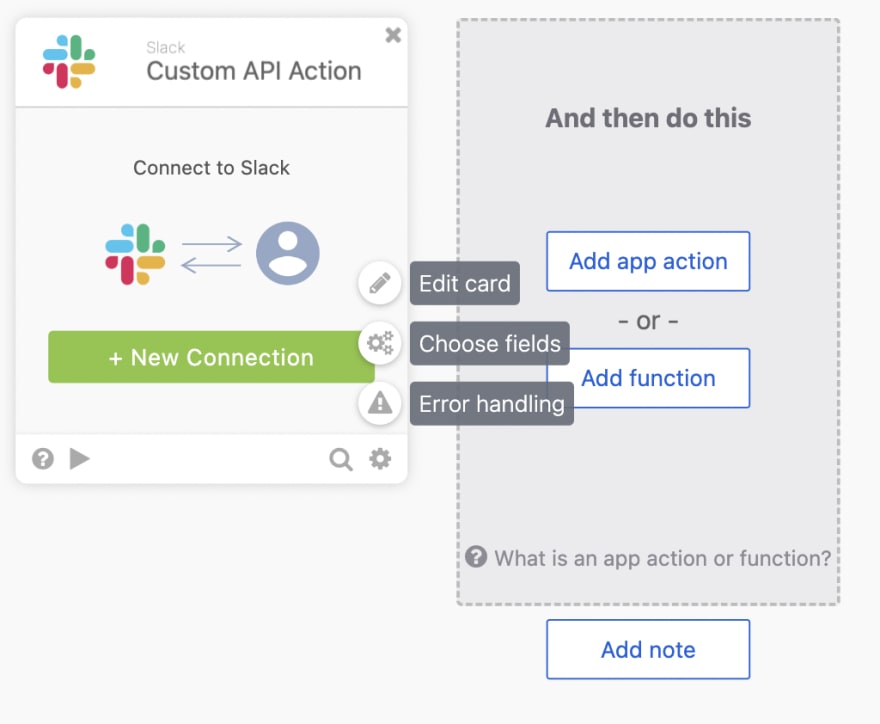 The flow can be saved with unauthenticated actions cards, however you must first connect your apps and update your action cards before you can enable a flow!