What is something unique you out on your LinkedIn to have your profile stand out to future employers/recruiters? Recruiters, feel free to put in your advice or stories that have gotten someone an interview or hired immediately.
One way I feel is important is using buzzwords for about me, bio, etc. When a recruiter/manager type in "React", "Dev-ops", or anything relating to your targeted career path, you want to be the first 5 people that they see with that search term.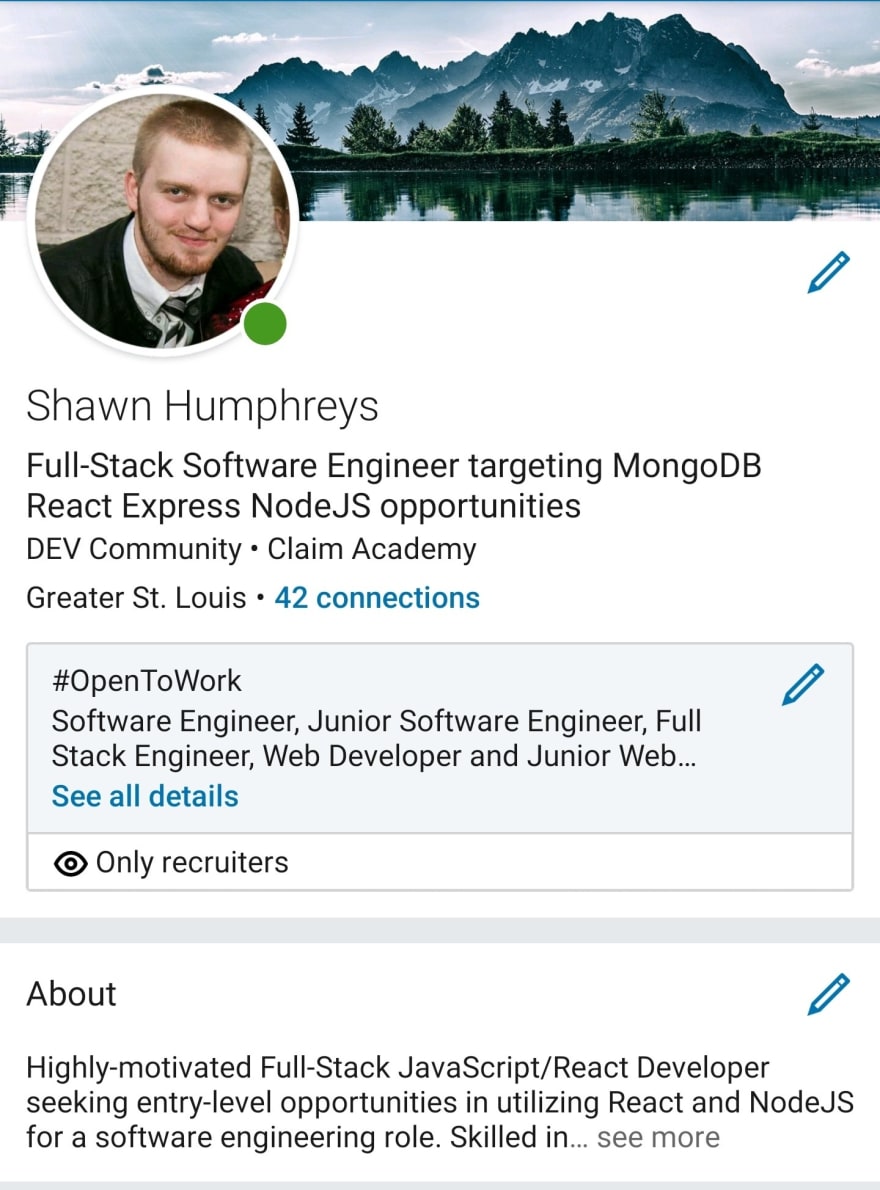 Another thing I feel is important is the featured tab. A good featured post about your projects or achievements could get you a phone call/email alone!