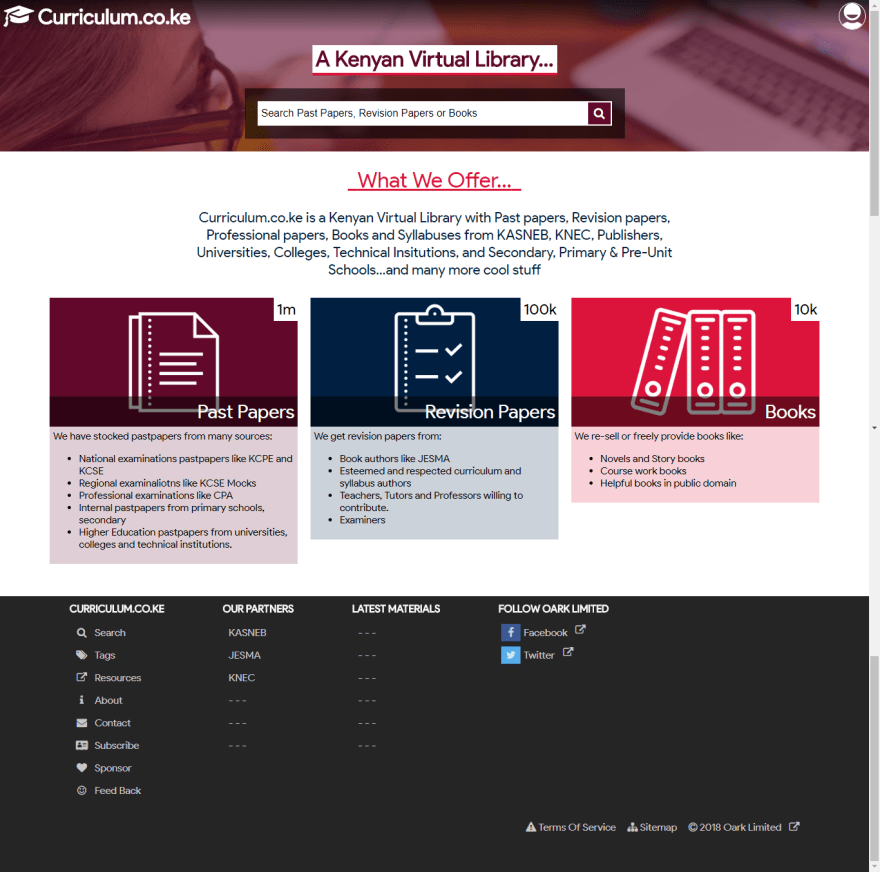 I started a personal project and named it Curriculum.co.ke ~ https://curriculum.co.ke/, because it's #Kenyan. After chasing some customers, they told me to go back and solve some usability problems, like adding a home page.
So far am redesigning the user interface and the user experience as well as adding new features. Am also recreating the app with VueJS from KnockoutJS
What do you thing my new interface ~ http://v2.curriculum.co.ke/ looks? is the app comprehensible?