Hi I am Mat Silva & I work remotely. I wanted to share some pictures of my work space (what I call the "tech shed").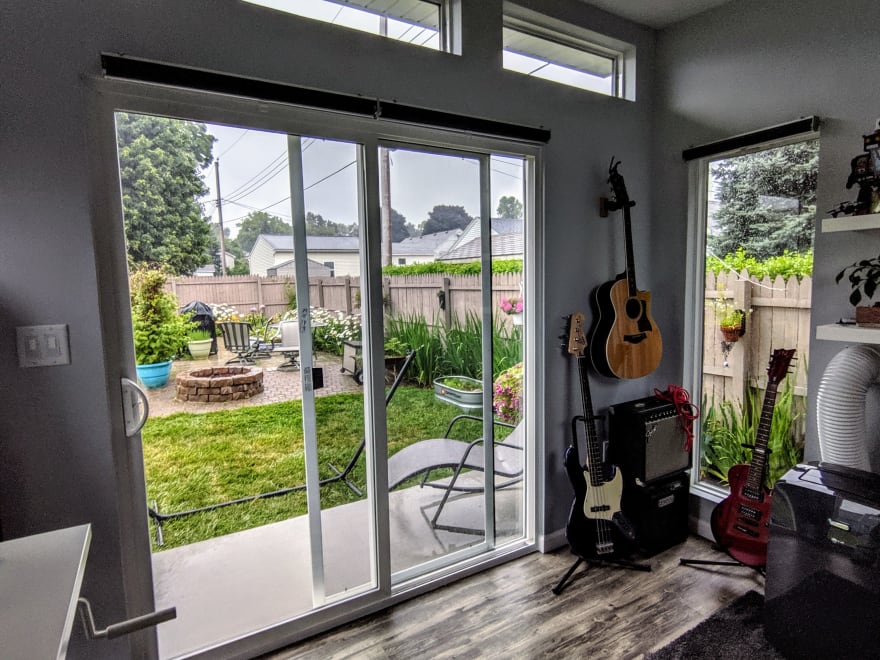 I am still working on better cable management 😬


When it rains, I really enjoy being able to feel close to it.


Here is a little bit wider of a view...


& every now and then my dogs want to hang with me in here.

UPDATE:
Added some sweet lighting & more art from @geneljumalon

Got a cool setup for your workspace? Share in the comments.