Hi everyone! I recently launched conferCal, a conference calendar for developers and other people in tech.
With filters for topics, dates, price and location, I wanted to make it easier to find creative or tech conferences you want to attend, speak, exhibit etc.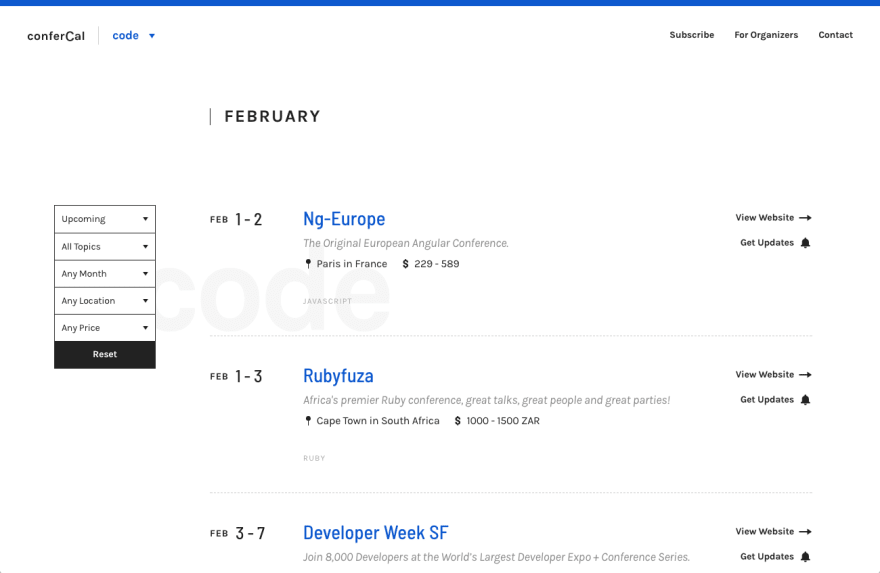 Why
The idea for conferCal came about because I was just too lazy to scour every list on the internet for conferences related to design, code or entrepreneurship. It was also annoying to find cool conferences and then 3 clicks later, figure out that it was too expensive, from a location or price standpoint, to attend.
Plan
My first goal with conferCal is to become a single resource, for those mainly in tech (from designers to developers to marketers to entrepreneurs) to find conferences. Eventually, if the demand is there, it would be awesome to expand to other creative fields. But I'm taking it one step at a time.
Check it out at: https://www.confercal.com
Conferences for Developers: https://www.confercal.com/calendars/code
Let me know what you think! 🙈