In January's newsletter, discover the best HR & PeopleOps practices, check your tech skills, and learn how we helped establish working processes for the RociFi team.
It takes time upfront to manage project HR, but the effort pays off in greater efficiency over time. The quality and timeliness of project deliverables can also be improved.
We asked our PMs and DMs what they think about the human resources plan in project management, why a PM or DM should have basic knowledge of HR, and what the benefits of human resources plan in project management are.
I believe that Mad Devs stands out very much for its personnel approach, how they value and worry about their employees. And this idea goes from top to bottom. The company tries to seize the rough diamond and shape it (through training, motivation, etc.). PMs and DMs, for their part, adopt this experience and view of work and specialists. After that, they try to build processes, so professionals do not work for wear and tear and observe work-life balance.
Companies realize the value of placing people first, and employees have become a vital part of the economy. This has led to the emergence of a new workforce management model known as People Operations (People Ops, POps). At first, it seems people operations might seem like a new way to refer to HR.
In this article, you'll discover the key differences between HR and People Ops and why it's essential to know these differences for your organization's success. Also, you'll gain a deeper understanding of these departments, what skills are needed to master people operations, and how to build people operations department In your company.
As a developer, have you ever felt like your skills have hit a plateau or that you're not fully utilizing your potential? Or, as a manager, have you struggled to assess the strengths and weaknesses of your team and create a comprehensive training and development plan? The solution to these challenges may lie in implementing a Technical Skill Matrix.
We have prepared a technical competency matrix that lists the skills and areas needed to hire, evaluate, and develop excellent technical staff, and to test your own level.
There are many factors to consider when choosing an architecture for an iOS app, including the size and complexity of the app, the type of data being managed, the target audience, and the goals of the project. Some common architectures used in iOS app development include MVC, MVVM, and VIPER.
In this article, you will understand why a lot of developers prefer VIPER.
During the collaboration, teams established working processes, covered the code with unit & integration tests, planned protocol architecture, and developed smart contracts and their environment. After collaborating with the RociFi team, both goals were accomplished, and the protocol was released on time.
This project was interesting to Mad Devs, not only because we could provide proper expertise in blockchain. But also to build processes that initially improve development and increase the final product quality.

Pavel Zverev, Tech Lead and Advisor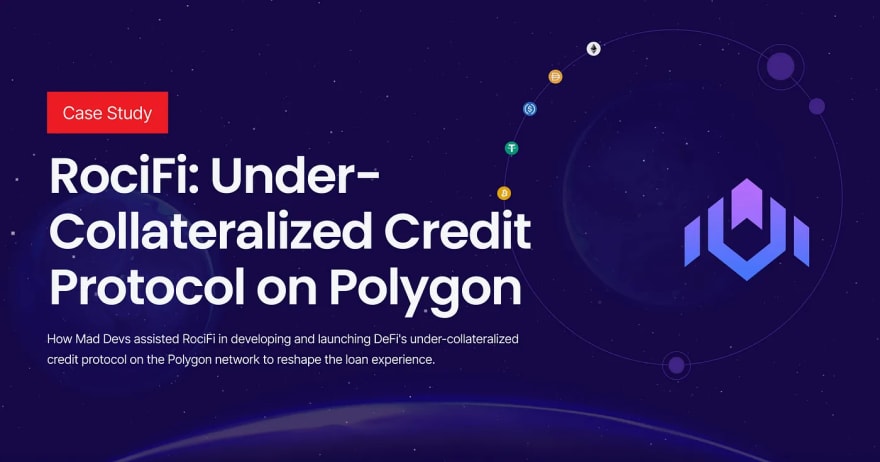 Mad Devs' Trusted Sources
Companies that adopt a more people-oriented focus and a more challenging organizational culture have much to gain. In addition to boosting financial returns, they can improve their consistency, resilience, talent retention, employee loyalty, and reputation.
Even though leading companies spend up to 1.5% of their annual budgets on learning and skill building — their leaders do not discuss skill building the same way they do other goals. This research shows that few companies tie skill building to strategy or report on how they manage skills as they do for other important assets.
---
Enji — TeamLead, who never sleeps
Our product helps teams effectively achieve key goals in software development. Enji provides a comprehensive project overview using all the data it collects and is always up-to-date.
Enji and all its rich functionality are free for all Mad Devs customers. If you aren't a Mad Devs customer but you have interested in Enji, we are ready to provide you with a free trial period of 6 months.