Why are CSS frameworks so used?
I mean, why*??? 🤣
I don't particularly love them, they give me the idea of forcing myself into useless schemes but I am open-minded 😬 and therefore I would like to know which of you uses one of it and what are the actual benefits, obviously in addition to those we all know.
Here are some statistics on the use of CSS frameworks: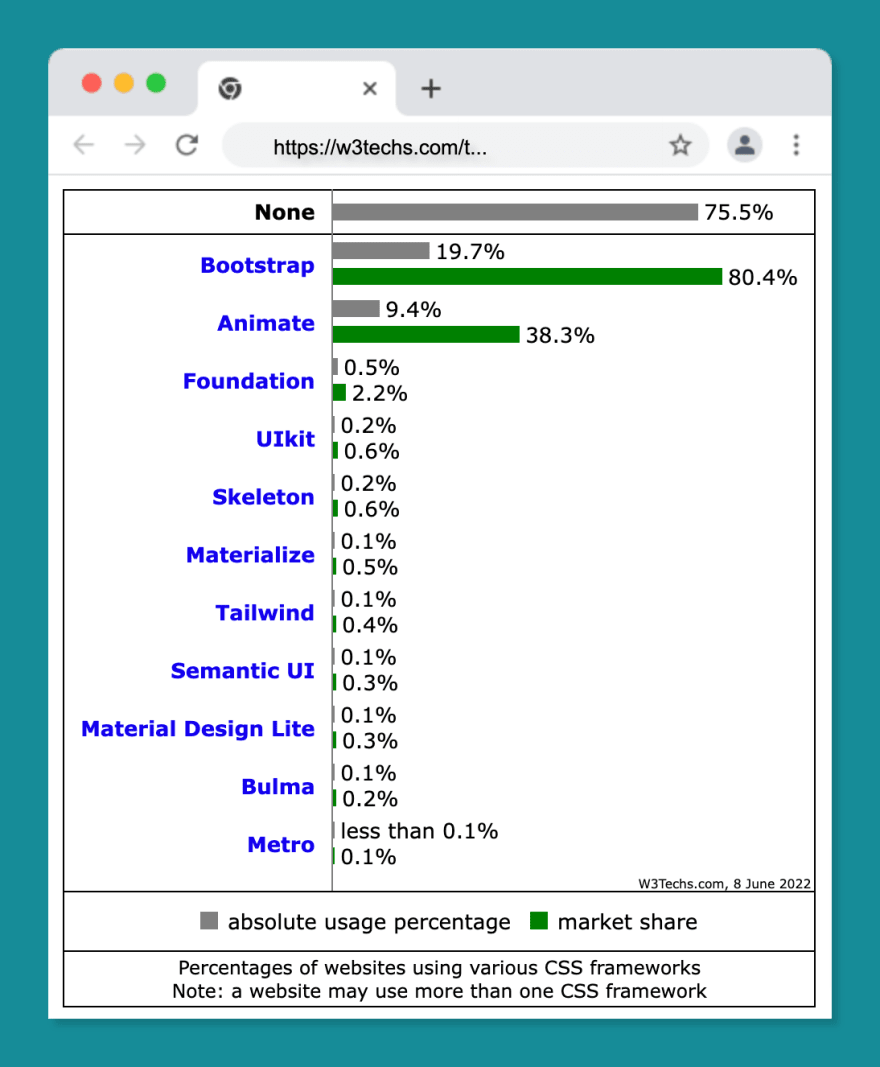 As many as 20% of all websites (ALL) use a framework. 😮 80% of these use bootstap.
Source: https://w3techs.com/technologies/overview/css_framework
---
Okay, come on, it's your turn now.
let me change my mind. 😎
Why you usually use a CSS framework?
What advantage do you find in using a CSS framework?
And which one you prefer?