Hi dev.to this is my first post, I would like to introduce myself and share some insights from my website and ask for opinion of this amazing community
I am mix of web developer and designer so my website looks more informal then others programmer portfolios, all the images used in my site are made by me although I think it project more a designer vibe than a programmer site. So I would like to ask:
what do you guys think ?
it runs the the model smoothly ?
it takes to long to load the website ?
does work well in mobile ?
The model was made with blender and Marvelous Designer, rendered with Three.js and all the site is made with Vue and CSS grid, hosted in Netlify. There is some little details like the backlights that change its color from blue to red to simulate indirect light from the back boxes
And if you enter in dark mode I actually turn of the lights of the scene and turn on a light that simulate the monitor.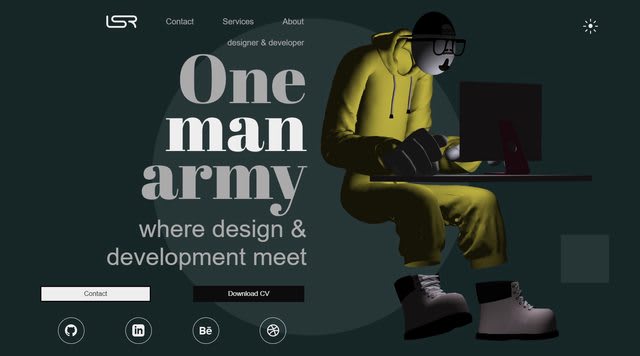 I recently move to Europe and I am having a huge Impostor Syndrome, I know its trending but I want to get into the industry I would like to have some feedback of this portfolio Thanks for your time happy weekend