Just want to share this lovely resource to every Tailwind css fans here, please check the cool Tailwind UI from:
Simply saying, it provides different kinds of pre-built html components templates styled with Tailwind css utilities.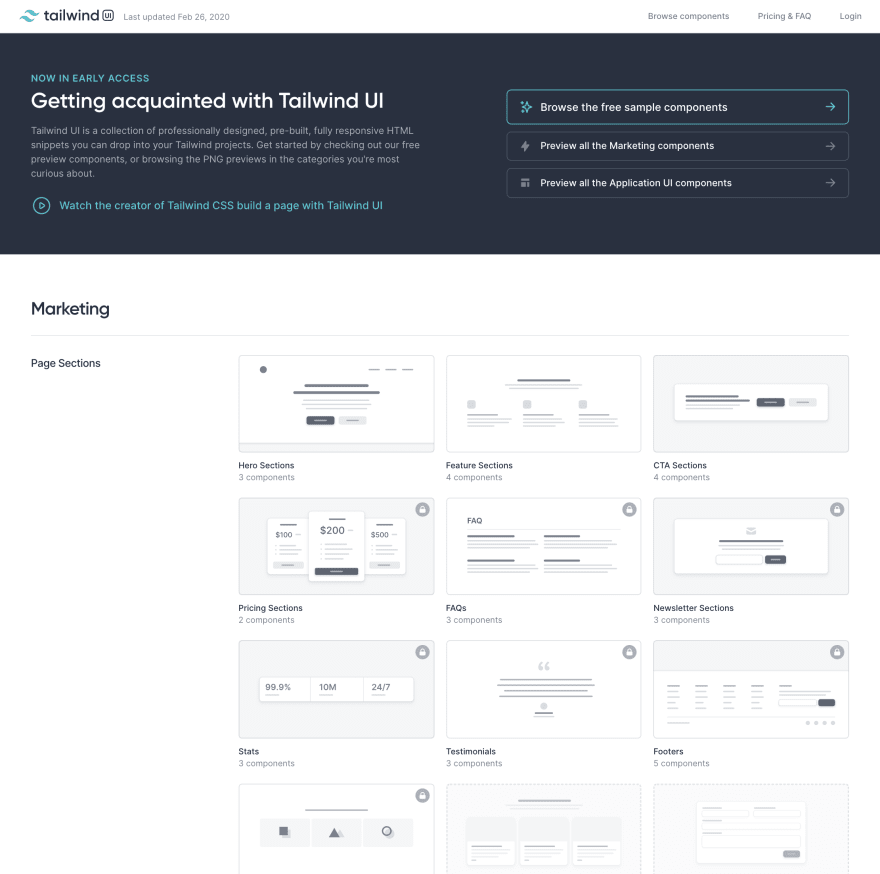 Though you can have full access to all the components only after subscribing and not all the designed components are available now, you can still have a good lesson by learning how the creators of Tailwind CSS implemented the components with Tailwind CSS.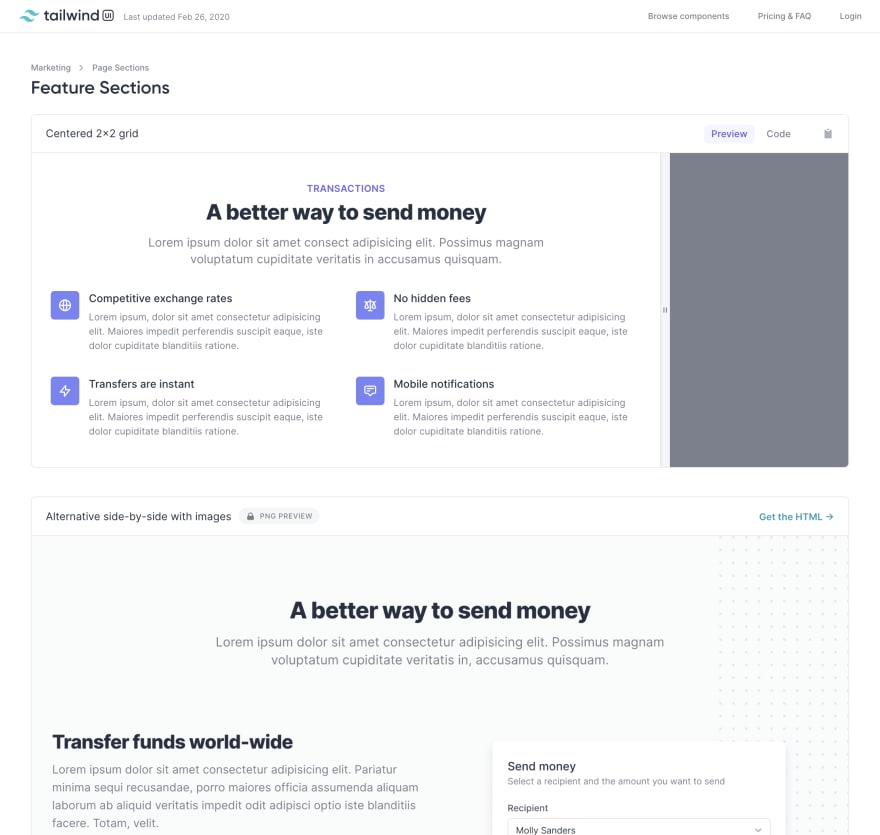 Last but not least, Tailwind CSS just added utilities to support CSS grid, transform and transition in its latest released version. Try it and you will love it!
Learn more about Tailwind CSS at: https://tailwindcss.com/