If you are a Microsoft enthusiast, a cloud professional, or an IT pro looking for the latest insights and best practices on Microsoft technologies, then you should not miss Experts Live Europe 2023. This is a community-driven IT conference that will take place in Prague, Czech Republic, from September 18 to 20, 2023. In this blog post, I will share with you some of the reasons why you should attend this event and how you can benefit from it.
Learn from the best IT experts worldwide
Experts Live Europe is not just another IT conference. It is a platform where you can learn from the best IT experts worldwide, who are passionate about sharing their knowledge and experience with the community. You will have the opportunity to attend more than 50 technical breakout sessions covering topics such as cloud, datacenter, security, and modern workplace. You will also get to hear from keynote speakers who are leaders and influencers in the industry, such as Troy Hunt, the creator of haveibeenpwned.com, who will talk about the lessons he learned from billions of breached records.
Some of the featured speakers at Experts Live Europe 2023 include:
Holly Lehman, Experts Live Community Reporter
Tom Janetscheck, Security Program Manager at Microsoft
Samuel Erskine, Head of Digital Experience at UK
Femke Cornelissen, Microsoft MVP from The Netherlands
Isidora Maurer, Microsoft MVP from Switzerland
Kevin Greene, Microsoft MVP from Ireland
Maarten Goet, Microsoft MVP and RD from The Netherlands
Zoe Wilson, Microsoft MVP from United Kingdom
You can check out the full list of speakers and sessions on the official website.
Network with peers who share your interests
Another reason why you should attend Experts Live Europe is that you will be able to network with peers who share your interests and challenges. You will meet hundreds of like-minded professionals who are eager to exchange ideas and learn from each other. You will also have the chance to interact with the speakers and sponsors who can offer you valuable insights and solutions for your projects. Whether you are looking for a mentor, a partner, or a friend, you will find them at Experts Live Europe.
Enjoy the beautiful city of Prague
Last but not least, you should attend Experts Live Europe because you will enjoy the beautiful city of Prague. Prague is one of the most historical and cultural cities in Europe, with stunning architecture, rich history, and vibrant nightlife. You can explore the famous landmarks such as the Charles Bridge, the Prague Castle, and the Old Town Square. You can also taste the delicious Czech cuisine and beer at one of the many restaurants and pubs. Prague is also a very convenient and affordable destination to travel to, with a great network of railway, highways, and an airport only 20 km away from the venue.
How to register
If you are convinced that Experts Live Europe is the event for you, then you should register as soon as possible. The early bird tickets are not available anymore but you can get the regular tickets will cost €699 (excl. VAT). You can also get a group discount if you register with four or more people.
To register for Experts Live Europe 2023, visit this link.
My session about Azure Function and PowerShell
The second day of the conference I have a talk about Azure Functions, PowerShell and Graph API.
In this talk, I'll show you how to automate your Azure and Microsoft 365 tasks with PowerShell and Azure Functions. You'll learn how to use Azure PowerShell Function Apps to manage your cloud resources, interact with Microsoft 365 services, and do much more. I'll share real-world examples of Azure Function Apps that I've used in my projects, and then teach you how to create and deploy your own using PowerShell. You'll also see live demos of how I use Azure Function Apps effectively and efficiently.
A panel about Career in tech - Q&A + Tips & Tricks
The last day of the conference I am one of the panelist in the community zone.
I will be with Ela Mościcka, Kasia Nowicka,Samuel Erskine,Femke Cornelissen hosted by Holly Lehman (what an honor!).
We will talk about a career in tech, parenthood in tech, tips how to get a job at Microsoft (or any other large tech corporation) and other important topics.
Don't forget to bring your questions!
I hope to see you there!
---
Are you interested in learning GitHub but don't know where to start? Try my course on LinkedIn Learning: Learning GitHub.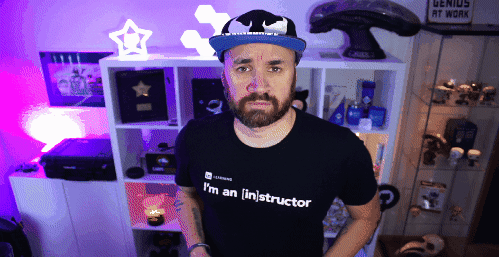 ---
Thanks for reading this post, I hope you found it interesting!
Feel free to follow me to get notified when new articles are out 🙂