Desk-
The beginning of every setup is a clean and spacious desk. I am using a custom made wooden desk with a 19mm ply at the top and frame size of 6ft/3ft. The Frame is black painted and top base has a wooden mica.
Chair-
I am using an ergonomic office chair bought from Amazon at Rs 6700/- . The best part of this chair is that I can adjust both the seat and the arm height according to my requirement. The wheels runs smooth if I move while being seated.
Amazon Link- https://amzn.to/3DaAe47
Laptop- MacBook Pro
I am using a MacBook Pro 16inch 2019 with the configuration of 16GB RAM 2.6 GHz 6-Core Intel Core i7. This is my primary laptop and I use this to do all my tasks like- web development, app development, photo/video editing, watch movies etc
Amazon Link- https://amzn.to/3xVkwpy
Secondary Monitor- Dell P Series 24-inch
I am using this DELL 24 inch full HD IPS monitor with an aspect ratio of 16:9 . The monitor height can be adjusted according to my need and it can also do a 360 rotation. I bought this from Amazon at Rs 13,000/-.
Amazon Link- https://amzn.to/3ggTkLL
External Keyboard-
Keyboard plays a major role in productivity of every developers. I am using a Keycron k2 RGB Mechanical keyboard with the option to use by both bluetooth and cable. Keychron official website ships to most of the countries except India so I bought this mechanical keyboard from keychron India website at Rs 8000/- . The typing experience is indeed awesome.
Website link- https://keychron.in/product/keychron-k2-v-2/
External Mouse- Logitech MX Master 3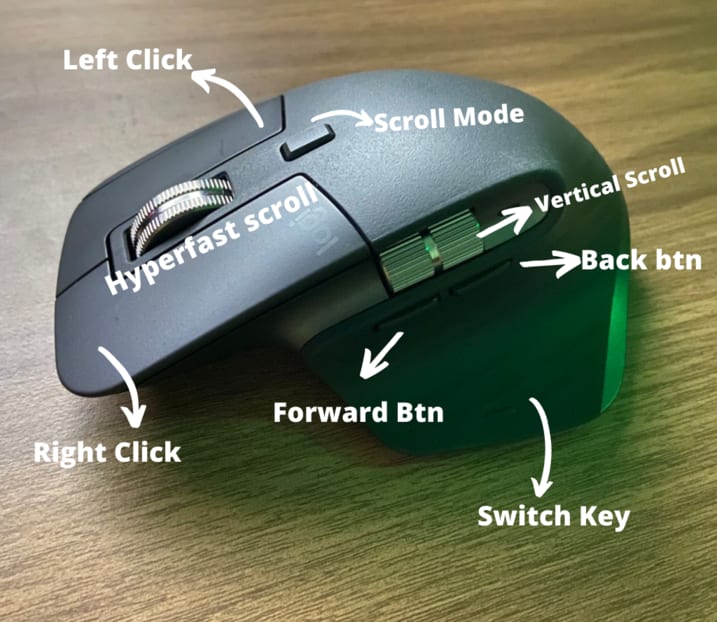 I am using a Logitech MX Master 3 series for productivity. Some of the best use-case which i love about this mouse are-
Switching between windows with the switch key
Browser tabs switching using the horizontal scroll.
Browser forward/backward using the up/down buttons
The obvious Vertical scroll with approx of 1000 lines per sec.
Amazon Link- https://amzn.to/3xZ6svi
Mobile devices-
iPhone 11- I use this device as my primary phone as well as a testing device.

iPad Air 2020 + Apple Pencil- I use this device primarily to note down my daily to-do tasks and a little bit of photo and video editing. Otherwise I used this to watch Netflix or Amazon Prime video.

OnePlus 6t- This device used to be my primary phone before but now I use this device to test android related stuffs
Earphone and mic-
I am not a big fan of loud music so I always use a bluetooth earphone to listen to music or to do an audio/video chat. I use OnePlus bullet if I am doing some physical activity else I use Boat AirDope if I am in the desk.
Amazon Link- https://amzn.to/2Wd8HxW
Amazon Link- https://amzn.to/3D5bGtg
Additional accessories which are there in my desk-
Extension board
Flower pot
Computer glass
Laptop stand
Monitor Stand
If you liked my setup or want to give any feedback or suggestions , please comment down below. If possible please share your setup images in the comment section.
Also I have started posting on twitter related to frontend tips and tricks. You can follow me at- https://twitter.com/frontend_jsx