Guess what happened yesterday?
I received in my email one of those cool DEV messages giving me good news.
I opened it up and this is what I found.
...
..
.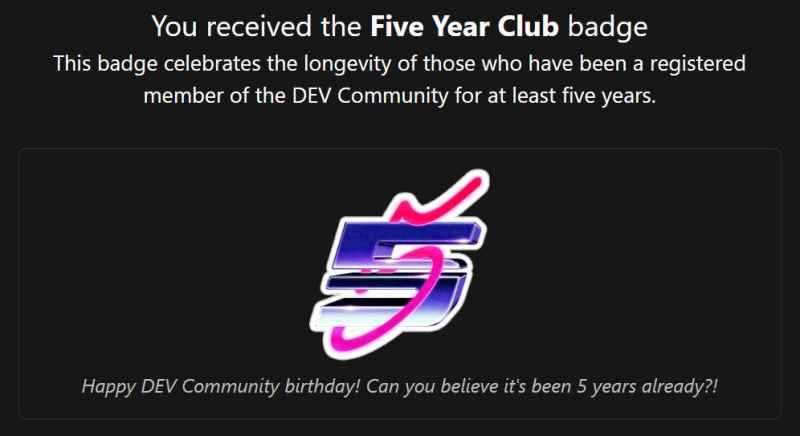 I can't believe it's been 5 years. Time really flies!
I first joined here before I even got my first developer job.
I was just searching resources to learn UI and frontend development.
And on October of that year, I accepted an offer to start working as a slightly more skilled junior developer.
Since then, everything changed for me.
I was a lurker here for the first years.
In January of 2020 I decided to start writing to share knowledge and help more people not only on as a volunteer on the company I was working with back then.
If it weren't for DEV, I would have spent more time fiddling around building my own blog and dealing with all the technical stuff instead of spending the time actually writing.
It has been a wild ride everything that has happened over the last years.
And I will always be grateful to this wonderful community for giving me the start and helping me discover my love for writing online.
Thank you all!