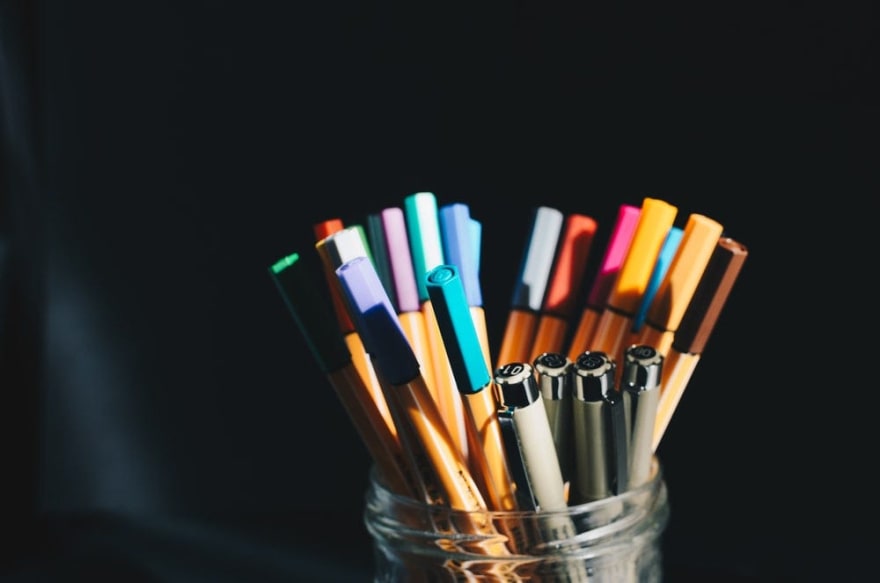 I have been watching bullet journal videos for over 2 years now. Every video has involved stationery that looks great on video, but not great on my wallet. So I search my local stores for other options. Tombow, Papermate, Jelly Roll, Midliners are all good products, but there are better alternatives for the wallet.
When I say on a budget, I mean a budget. The supplies I list are not expensive or even what some people would call a budget. I am going to say it: cheap bullet journal supplies. Each item listed is under $10. The notebook is really the only thing that is close to $10. The pens, markers, and highlighters are under $5.
The Notebook
Now starting off, you should just use whatever paper notebook that you already have. Right there, you have saved between $1 — $20. After 4 months and you see yourself still using the notebook, maybe it's time you think about what type of notebook you. You may want a dot grid or graph or blank notebook. Looking for a good notebook isn't easy when you want to go with the recommendation of your favorite bullet journalist, who usually uses a notebook that is a lot of money. It's just paper, right? I don't care about paper thickness or weight.
A place to start is Michael's. You can get any type of notebook for under $10 and they come in various colors. It looks just as good as any notebook that would cost more. Maybe if you are lucky, there are some on clearance. I found some for $1.47.
No Michael's, well go to Walmart. You can find notebooks for under $10 also. I paid $6 for the one I got. It is a softcover notebook.
Walmart Exceed Notebooks
These notebooks are under $10. The links below are a few of the notebooks that I found links for. This the current notebook that I am using. I have been using this notebook since 2018. It has an envelope in the back. The paper is good. I don't really care about paper quality. It doesn't bleed through for real. You can see the ink on the back but, it's not like you can read word for word on the back.
Exceed Black Large Journal, Dot Grid, 96 Pages, 7.5" x 9.75" — Walmart.com
Exceed Large DottedJournal, 96 Sheets, 7.5 x 9.75, Assorted Colors
Exceed Black Medium Dotted Journal, 120 Sheets, 5 x 8.25
Michael's Artist Loft Notebooks
These notebooks come in dot grid, lined, blank, and grid. Then there is hardcover and softcover with various colors. Now the paper in this notebook is better than Exceed. The paper is white, unlike the Exceed notebook that has creme color paper.
Classic Journals from Michael's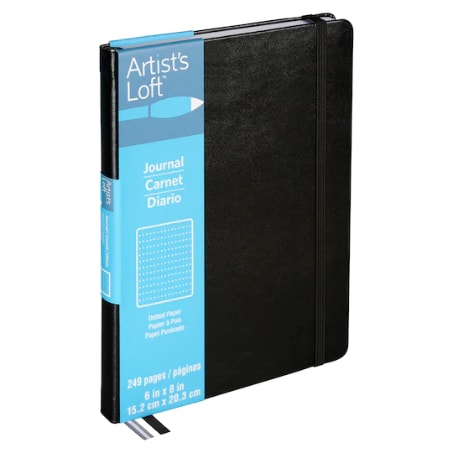 Pens and Markers
For markers, go to wherever it's cheaper. Dollar Tree for a dollar. Now for pens, Dollar Tree is OK if you don't care for pen quality. Walmart sells Pen+gear pens for $3 for a pack of 10. Pen+gear pens work very well. For regular, writing, I use a sharpie pen. A pack of two is $2. Sharpie is a good brand and the pens last for a long time. I am still using the pen after 6 months.
Michael's has a selection of a lot of pens, pencils, and markers. You can buy them individually or in packs. You can try them out in the store before you buy them. Most of these items are under $4 when sold as individuals. In a pack, those prices are high.
PenGear Supplies
Pen+Gear has the best quality when it comes to pens on a budget. Two gel pens are less than a dollar. They have a 10 pack of fineliners pens for $3. There is also a 20 pack.
Pen+Gear Highlighters Assorted Colors
Pen + Gear Pocket Highlighters, Yellow
Sharpie Pen, Medium, Black — Walmart.com
Dollar Tree
Dollar Tree has a good selection of supplies. If you want a colorful bullet journal, you can get colored pencils, markers, and highlighters. Highlighters from the Dollar Tree work just fine for added color. Pens from Dollar Tree are the only thing that I hate using. I have not tried them all but, the ones I have trouble with writing. The pens sometimes skips or looks dull. I find myself always needing to go over the ink.
Unless the brand is Post It, don't get the sticky notes. They are not that adhesive unless you add some tape to help hold them down.
Bulk Jot Chisel Tip Highlights, 4-ct. Packs
Bulk Inc. Erasable Highlighters, 2-ct. Packs
---