Cloud migrations are a mixed bag- rewarding and challenging! Cloud migration is evident as you have to pay per use with the flexibility of on-demand scaling and more time to innovate.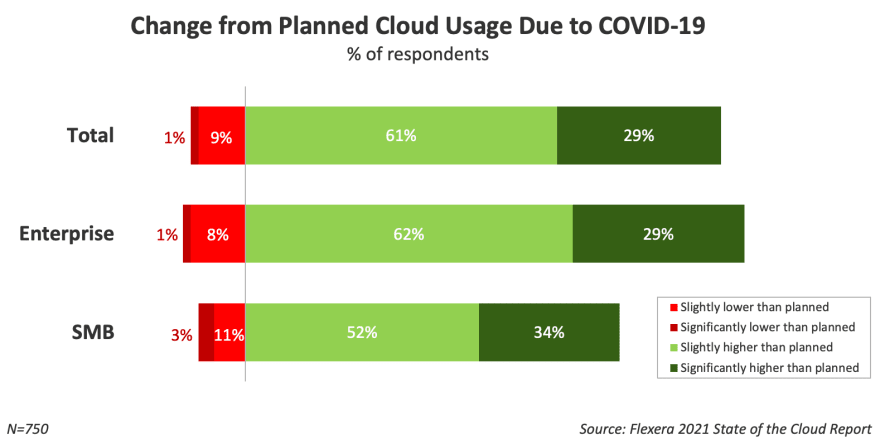 Cloud computing has seen a boom due to the recent pandemic. A Flexera report suggests that 62% of enterprises have seen a little more than the planned increase in cloud usage. Similarly, 52% of small businesses also saw more cloud usage than they had intended.
As cloud adoption increases, these organizations need to have reliable strategies to cope with the sudden migration of workloads. One such cloud migration strategy is Rehosting or the lift and shift, where workloads, data, and applications are migrated without any changes.
It is a strategy where you don't need to make changes in the code structure or architecture and thus make the entire process simple. So, if you are looking for a cloud migration strategy that does not include any changes or modifications to your existing architecture, rehosting can be the best choice.
Here, we will discuss the rehost strategy, use cases, and drivers that determine usage of the forklift approach. But, first, let's understand cloud migration!
What is Cloud Migration?
Cloud migration is more than just shifting your infrastructure to cloud services. It will affect different aspects of your business, processes, and technology. For example, you are moving from a small apartment to an entire villa! You may have more space but will have to plan it to optimize the usage.
Similarly, cloud migrations offer higher resources and flexibility of paying per usage, but you need to plan them. Take an example of Spotify's cloud adoption journey. Music streaming giant required an infrastructure that can handle 100+ Petabytes of data with a 20,000 daily data pipeline running to connect millions of customers to the platform.
Google Cloud Platform was the solution Spotify needed and to which they migrated 1200+ services through rehosting (lift and shift) strategy. In addition, cloud migration helped Spotify have secure and flexible storage with higher cost-efficiency than on-premise data centers they used earlier.
Likewise, organizations that struggle with the restrictive capabilities of legacy infrastructure can leverage rehost strategy to achieve flexibility, scalability and save on operating costs. But, first, let's discuss the forklift approach and understand the drivers behind choosing it.
Rehost Strategy
Rehost is a cloud migration strategy that moves data, applications or other IT assets from on-premise infrastructure or even one cloud service to another without code-level changes. The cloud migration strategy allows organizations to migrate their infrastructure to cloud services faster without disrupting the performance.
Automation of rehost strategy can benefit your organization due to reduced time on repetitive tasks like configuration and assessments. CloudEndure Migration and AWS VM Import/Export are tools you can use to automate rehost strategy.
Rehosting Use Cases
Lift and shift is a simple strategy in terms of execution and yet has specific use cases like,
Evacuation of data center or termination of the service provider
Migration of a large chunk of applications in a short time
The skillset of in-house staff aligning with a strategy like rehost rather than re-platform or refactoring.
If you have commercial-off-the-shelf applications to migrate
No need to make changes in the codebase for migrations of applications
Maintenance of legacy black box systems for your organization that can be migrated directly to cloud services.
Now, let's understand some of the drivers that determine the usage of rehost strategy.
Drivers for Rehosting
Rehost strategy is an immediate solution and, at the same time, fundamental in its execution. So, you can't rely on such a strategy for complex integrations or high-end cloud deployments.
The results are excellent.
However, if you can leverage the rehosting approach simultaneously with other cloud migration strategies like retain or retire. Furthermore, the hybrid approach can simplify changes by moving some IT assets and reconfiguring others to achieve operational excellence.
Benefits of Rehosting Strategy
Reduces the need to develop new codes as the migration process does not require any code structure and infrastructure changes.
No disruption in the business capabilities during the migration process due to unchanged core architecture
No changes are needed in the security policy and compliance properties as the core services remain the same.
It offers rapid migrations and reduces downtime of the systems making it an efficient cloud migration strategy.
Conclusion
The complexity of multiple cloud migration strategies is not everyone's cup of tea, and many organizations don't want complex cloud adoptions. For such companies, lift and shift strategy is a no-nonsense approach that does not have to deal with the complexity of refactoring systems. So, choosing rehost seems evident because they don't have to untangle the nuances of various migration strategies.