This section describes the preparations for installation. It is recommended that servers to be deployed on openGauss have the same software and hardware configurations.
Hardware requirements
Table 1 lists the minimum hardware requirements of the openGauss server. When planning the hardware configuration of a product, consider the data scale and expected database response speed. Plan hardware as required.
Table 1 Hardware requirements
Software Requirements
Table 2 Software requirements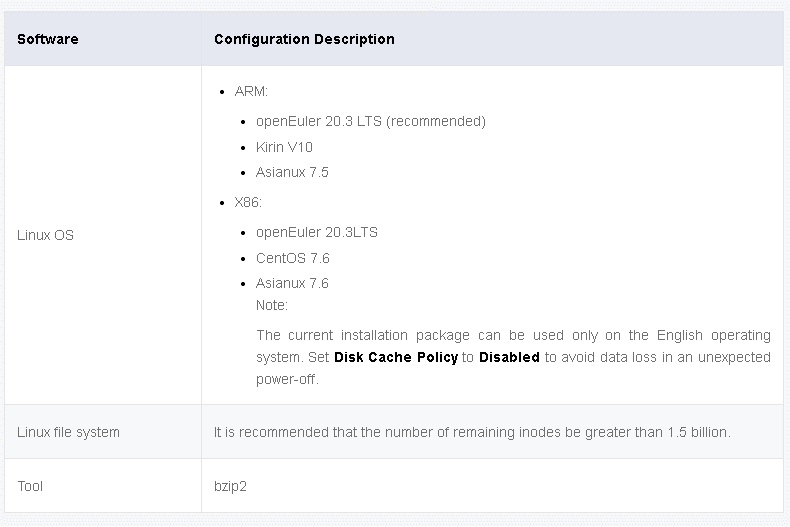 Software Dependency Requirements
Table 3 describes the openGauss software dependency requirements.
You are advised to use the default installation packages of the dependent software in the listed OS installation CD-ROMs or sources. If the software does not exist, refer to the recommended versions of the software.
Table 3 Software dependency requirements