In 2020 I quit my job as a programmer in a company I was working for 8 years. I got tired of the mess, the conflicts between the departments and clients (because many managers and supervisors are focused on the money). I had a laptop (a Lenovo ideapad 330s). I assembled a small table, took a plastic chair, a cheap rgb keyboard/mouse and that was my first workspace.
Hey! It was better than the bed. Trust me!
Later, by november of that year (still 2020) I got some money from my first client as freelancer. I used the money to buy a new monitor and a weird desk from a friend. That desk is weird because one of the tables unfolds and you had like an L table workspace. (I'm sorry for my bad english). Oh! I bought cheap wireless keyboard, mouse and headphones. I was in a "Wireless" trending mode. Not very efficient at the moment. Please, ignore the white case at the bottom. That was my first linux server. I also bought an ergonomic chair.
I used that setup for a year. By the end of 2021 I upgraded my pc from the laptop to a cheap gaming PC:
Ryzen 3 3300X
Nvidia GT 730 (I know, the lowest of the lowest).
I a small UPS
I also upgraded my keyboard, mouse and headset:
Keyboard Kumara k552 with Outemu red switches.
Mouse logitech g102
A razer headset (sorry, I don't have the model right now).
I was happy because I could work better and play the same old games with better graphics.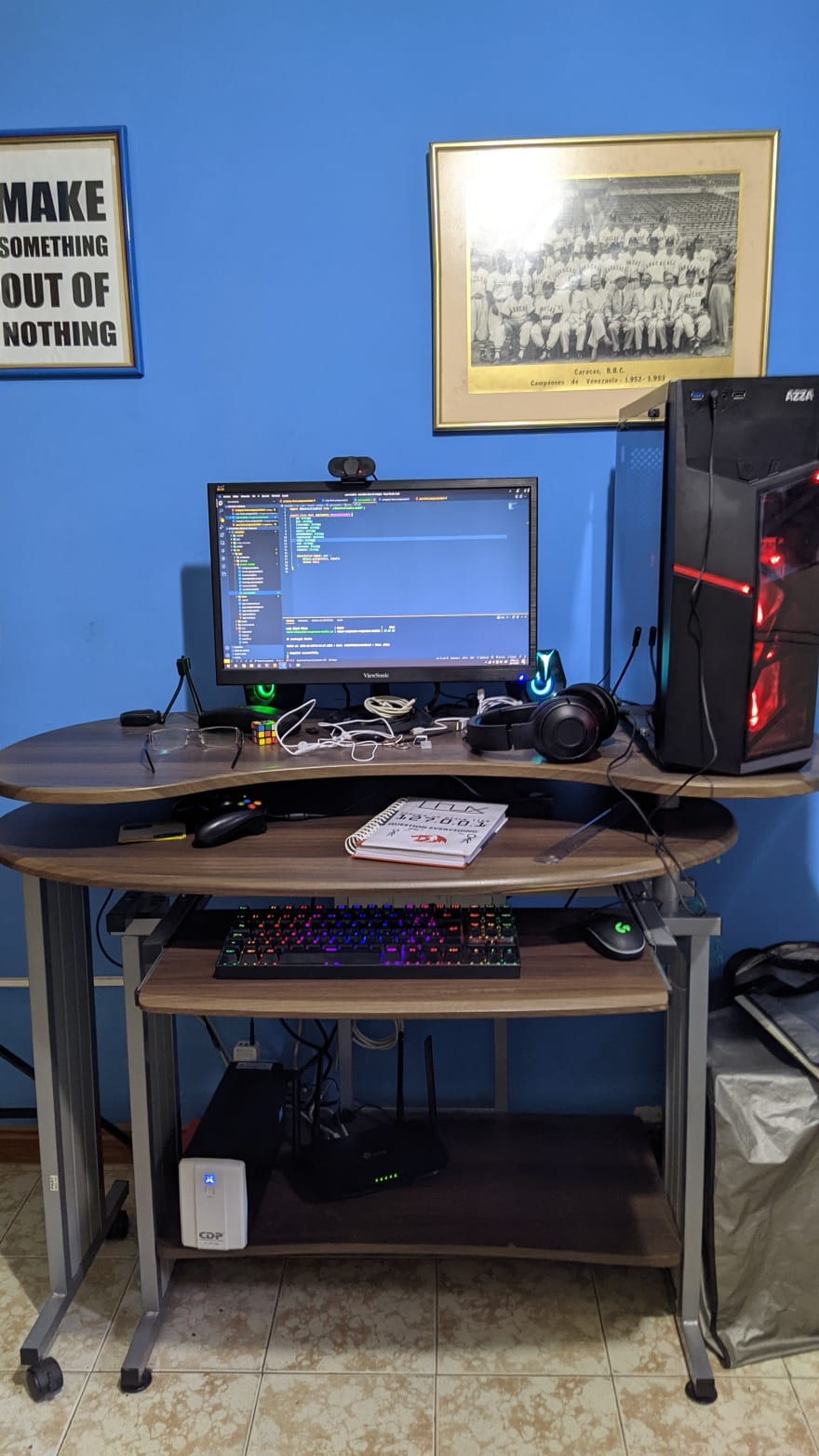 A week later I finally bought a decent desk CubiCubi and cool black/green keycaps for my kumara keyboard. I also bought some cheap rgb speakers.
By the end of April 2022, I changed the speakers: Bought a logitech speakers with subwoofer, a led light strip and a desk lamp. This is my current setup: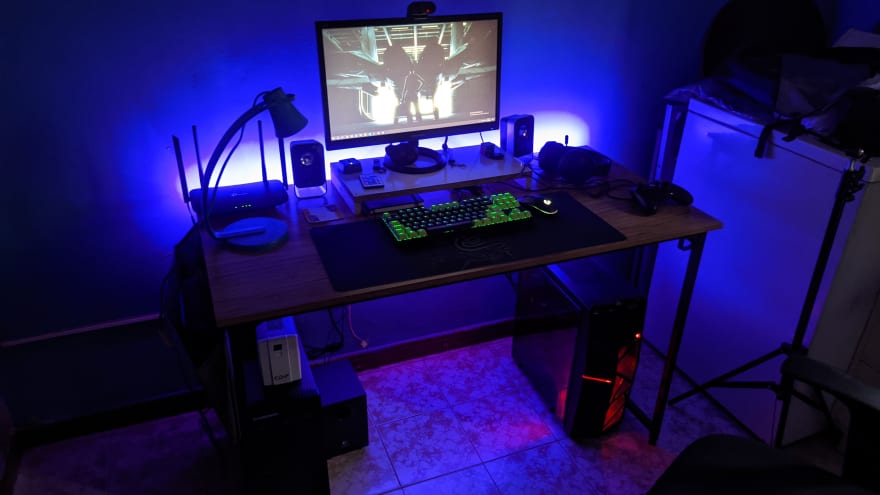 Bottom line is: My current setup is somehow what I imagined when I started working as a freelancer in 2020. And I know I will keep improving my workspace and room. I will paint the room next week, for example.
I really wanted to shared this because I want to tell you that you can achieve your goals if you have focus, conviction and will!