Udacity Interface Plug-in: Remove the after-video 5 second wait and indefinitely hide the sidebar.
Were you slightly annoyed by this?
We're here to fix that! See it in action.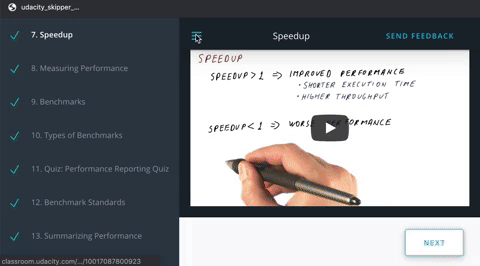 Get the code here: https://gist.github.com/jelizaga3-gatech/15ddf81af264018c3fd2a92b478cc624/
Installation
Option 2:
Download the html file and open it in your browser. Then, drag the hyperlink to the bookmarks bar.

To disable the plugin, refresh the page.
Watching Udacity videos just got infinitely better.
DISCUSS
Classic DEV Post from Jun 4 '19