Disclosure: This post includes affiliate links; I may receive compensation if you purchase products or services from the different links provided in this article.

Hello devs, if you want to learn Tech skills like programming, Data Science, Machine Learning and wondering whether you should take Udemy courses or join the Educative platform to learn new tech skills but not sure then you have come to the right place.
Earlier, I have shared a comparison between Pluralsight and Udemy as well as CodeCademy vs Pluralsight and in this article, I am going to compare Udemy with Educative, a new text-based, interactive learning platform.
While I have often said that Udemy is my favorite platform because you can get high-quality and comprehensive courses from top instructors for just $9.9 which is phenomenal, Educative's well-designed, text-based courses also offer a great alternatives to busy developers who want to learn quickly and learn by doing.
While Udemy has made learning really affordable for all the people around the world, but when I discovered Educative.io, I got impressed with the course quality and overall learning experience it provides using its cutting-edge interactive platform.
In this article, I will share my views on Udemy vs Educative and which one I think is better for developers.
Learning new skills in today's world has become a crucial thing for your career and life and it makes you the ability and smart to understand faster and solve many of your life problems easily as well as helps your brain acquire analytical thinking skills and more.
For this reason, many platforms out there such as Udemy, Pluralsight, Coursera, edX, CodeCademy, Linkedin Learning, etc come into the world helpings students connect with instructors and acquire new skills every day online.
This is really important because you don't need to waste that much time and money going to universities and make it accessible for everyone and some of the best platforms that I will discuss with you in today's article are Udemy and Educative.io.
In today's article, you will see the differences between those two platforms in many things to decide now which platform will be the best to fit your requirement to spend your time learning new skills.
---
Udemy vs Educative? Which one is better to learn Software Development Skills in 2023?
While both platforms have a good collection of tech-related courses, we will compare both platforms on things like a learning experience, price, and value for money so that you can make an informed decision to choose the right course for your learning need.
Udemy is one of the biggest marketplaces where instructor around the world can share their knowledge in the shape of online courses to millions of students in every industry you can think of such as programming like web development, building a mobile application to business, and how to run a successful marketing campaign.
The platform allows anyone to be an instructor and share his passion with people for the price he wants but sometimes Udemy runs Udemy sales at a certain time and holidays and makes it very cheap for students to buy courses at an affordable price like making 90% discounts in some time.
In every course, the instructors can put videos and text to explain the subjects and quizzes so students can check their knowledge while progressing in the course, which is a nice thing to have on this platform.
Since the platform allows anyone to create courses and teaches others new skills it sometimes you get stuck to finding the best course or instructor for you to start learning because some instructor focuses on making money rather than the quality of their courses so you need to be careful picking up the right course for you.
If you are interested to know the best instructors in Udemy here are some of them on the platform like Andrei Negaoie for software development, Rob Percival, Colt Steele and Angela Yu for web development, and Jose Portilla the creator of many successful courses such as The Python Bootcamp course for learning
---
Educative.io is also a platform and a marketplace founded in 2015 for learning new skills but related to information technology such as python programming language, web development, mobile application, machine learning, security, test automation, and much more you can explore in the platform.
The platform has many famous courses to learn like Grokking Modern System Design for Software Engineers & Managers which is one of the best courses preparing you for an interview for a system design things like database and microservices.
Apart from that, there is another course called Grokking the Coding Interview Patterns that helps you solve problems in the coding interview like finding patterns in the code and fixing them, and many other courses you will explore in the platform like:
Sliding Window,
Two Pointers
Fast and Slow Pointers
Merge Intervals
Cyclic Sort
Top K elements
tree traversal
Two heaps
subsets
Unlike Udemy that offers video courses for their students, educative.io allows only text-based courses because they believe that reading is much faster than watching videos, and the good thing is that the platform allows also to run the code in an online environment so you don't have to download any additional software to start learning.
Educative.io also allows people to teach on their platform but only qualified instructors with experience and not anyone can submit a course in their platform.
Also, it provides two ways for enrolling in their courses them is through an Educative subscription which is $14.99 for now while I writing this article and you can watch unlimited courses or buy a single course like Udemy and have fun learning new skills.
---
Review - Comparison of Udemy and Educative Platform for Learning Programming and Development Skills
Now that you know the strength and USP of both Udemy and Educative, let's revise the differences between both of these platforms.
1. Number of Courses
Udemy has more number courses than Educative, more than 120K courses as compared to 250+ courses on Educative. This means, you have more options to choose from but this choice is not easy as Udemy also has a lot of low-quality courses.
But, if you can do some research and find the right course then Udemy is really great. I usually buy a lot of great courses during their $9.9 Udemy Sale where you can get a $200 sale for just $9.9.'
By the way, I have spent quite a lot of time on Udemy researching great courses, and here are my favorite and recommended Udemy courses to join in 2023
If you want to learn Python, Java, Web Development, React, or Spring Framework you can always check these courses. If you need more choices, I have shared more best Udemy courses here.
---
2. Text vs Video
Udemy is all about Video courses, they do have practice tests as well like I have created a Java 11 Certification test on Udemy but they are mostly a video course platform.
On the other hand, Educative is a text-based and interactive platform. Which means you can execute code without downloading any software. Reading is also faster than watching videos, that's why Educative courses provide a faster learning experience.
Educative also have learning paths that enable them to learn key skills and related skills in great detail.
Here are some of the popular Educative Path to join in 2023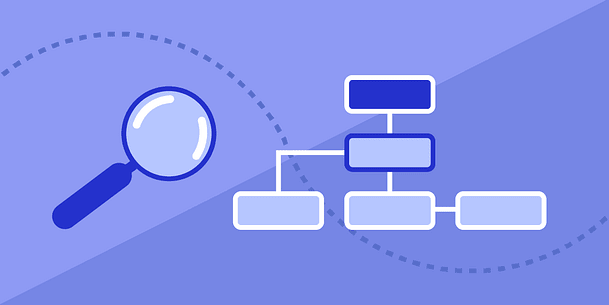 ---
3. Quality of Courses
As I said, Udemy is a marketplace and has so many courses which include both top qualities as well as low-quality stuff, so you need to do a bit of research before you join any Udemy course.
For example, you can watch previews and if you find previews interesting and watch them without getting bored then it's a good sign to join the course.
On the other hand, Educative courses are more polished, especially their Grokking Interview Courses, which are the best resources to prepare for coding interviews.
---
4. Learning Experience
Udemy provides a visual learning experience which is great and many beginners will appreciate it but they don't provide you with an online coding platform where you can write code and get feedback immediately.
Since beginner often struggles to set up their own development environment and make mistakes while the following instructors, I think to have the ability to run code right on your browser makes Educative a better learning platform for beginners.
5. Pricing
Udemy follows per course model. I mean you can buy individual courses, they also have a business plan and they are considering a personal plan but at the moment it's all about buying individual courses.
The USP of Udemy is that you can get a 200$ course for just $9.9 which is not possible anywhere else.
On the other hand, Educative allows you to both buy a single course or get access to all of their courses via an Educative subscription which is also very affordable at $14.99 per month for 250+ courses. I highly recommend beginners join Educative to learn new tech skills.
That's all about the Udemy vs Educative for learning Programming and Software Development skills. We have seen the detailed between two of the best platform in learning Udemy and educative and now you can choose which one is the best for you based on what your needs like if you are intending to learn things related to programming then I highly suggest educative.io and if you are preparing for a job interview in a software engineer.
Besides that, Udemy is also good for courses like business, marketing, self-development, and so on.
Other Online Learning and Development Articles you may like:
Thanks for reading this article so far. If you like this comparison between Pluralsight and CodeCademy or any other online learning platform, then please share it with your friends and colleagues; they will appreciate it. If you have any questions or feedback, then please drop a note.
P. S. --- If you are looking for free online courses to learn new tech skills then you can also check out this list of free Educative Courses which you can use to learn Python, Java, JavaScript, Ruby, PHP, and other in-demand programming languages.