We have created a new version of CCNet for privacy purposes. This version includes PTS (Public Token Security) encryption, which allows users to hide themselves.
How to use PTS passcode?
You want to make a transaction but you don't want anyone to know about you. To do this, you enter your PTS code in the sender field. The receiving user also has the option to give you a PTS code instead of their username, you just enter this PTS code in the reciever input field. If you want very strong privacy, it is recommended to change your PTS code after each transaction.
Competition conditions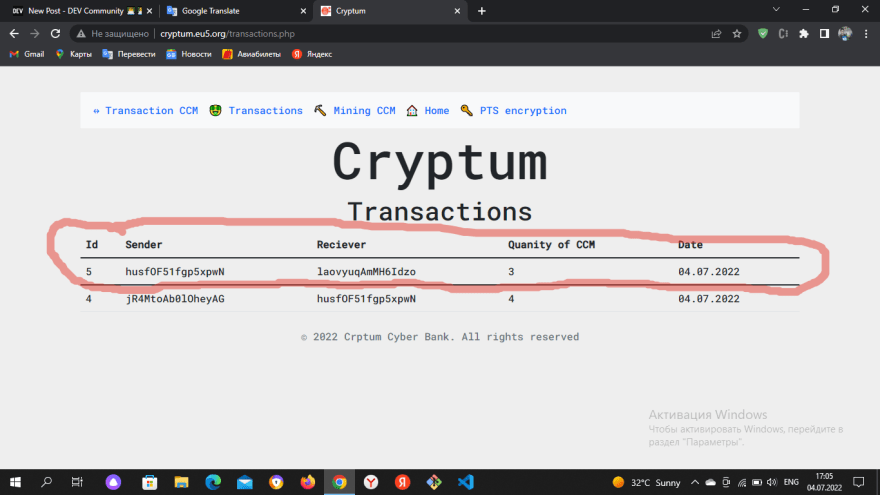 If you have an interest or knowledge in hacking, this competition is for you. The prize is 5000000 CCM. Your task is to identify the nick name of the user who made the transaction with ID number 5 and the nick name of the recipient. The competition time is not limited.