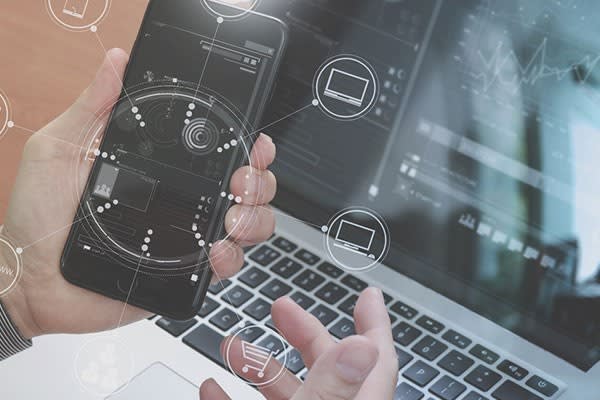 Developing a mobile app for your service-based business is now considered essential. It is due to the fact that consumer requirements have now changed. Today, consumers want ease and portability. They want to get information about brands whenever and from wherever they want. Also, the use of smartphones has increased drastically and so has the use of mobile apps. The use of these apps is happening on various levels and degrees. Some users reported their addiction to these apps while others found them really helpful in knowing about the features of a business and getting the service with just one click.
With the emerging demand for mobile applications, a service-based business can hardly survive without a compelling app. Building an app is not that difficult. With a clear strategy, even new business owners can now develop great apps for their businesses. Free templates are also available online and can be a good way to start off building the first app for your business.
In this article, we will discuss building an app on your own for your service-based business. Let us see how.
1- Be clear about the message you want to convey


The first step is to be clear about what you actually want to give to your clients. What are your core offerings and what will be the look and feel of your app? If you already have a website, a YouTube channel or a Facebook page, try to follow the same theme so that your service business can become a brand.
2- Problem identification
The next step is to identify the problem that your potential customers might be facing or even your present customers are facing. This problem identification can be done by doing research about your clients and taking their feedback on what they want to see in your potential services. Figure out how you can give value through your services to your clients.
3- Confirm the need for your app
Rethink again if really what you intend to offer through your app will fill the gap left by other apps available in the market. At times it happens that something that you see as a problem isn't really something that hasn't been addressed before. So you have to do research to identify areas that others have left unresolved.
4- Set your objectives
Be clear about your objectives, as they will help you in channelizing your efforts in the right direction. Of course, you want an app as it will benefit your business, but how? Do you want it to drive more sales for your business, or to enhance your customers' experience, or to establish a competitive edge in the market? These are some examples of goals you might want to achieve through your app.
5- Research about your target audience
Now you need to know who your target audience is. Keep in mind that your targeted group will not be exactly the same as you have researched at the time of developing your business website. The number of people using apps is also higher than those using websites.
6- Consider additional features and functionalities
Create an outline that includes major decisions regarding your app. Decide whether your app will offer a free download or in-app purchasing deals. For instance, an app by carpet cleaning London may provide membership for a 50% discount on carpet cleaning as an in-app purchase.
7- Create a sketch or wireframe
Once everything is finalized, you now need to create your app's wireframe. You can also decide what will be the color, design, and theme of your app. You can use wireframing websites that can display the real look of your app.
8- Build your app
Now, its time to work on the real functionality of your app. You can either use DIY app builders and make changes in the tools as per your business goals. Else, you can also take help from a professional who will delineate the app's APIs, servers, data diagrams, etc. and handle complex backend tasks.
9- Keep the design on the forefront
Service business apps need to be designed aptly so that people are drawn to explore them. A service app should have a compelling design that can cause its potential users to stop and check what the app has to offer.
10- Hire a professional
Now, you can hire a professional to implement your design and develop your app. Make sure you book the best professional who understands your vision and is willing to turn your ideas into a reality.
11- Make a developer account
For selling your business app on platforms like the App Store and Google Play, you need to make separate accounts. For the App Store, you have to pay an annual fee of $99, while Google play takes one-time charges of $25.
12- Use data analytics
Use tools like Localytics and flurry to keep track of your app downloads. You will also get to know the best parts of your app and the parts that are not getting any response.
13- Beta testing
Select the right beta testers for testing your app in the real-world environment. It will provide you some valuable feedback for your app.
14- Launch your app
Once all the testing has been done, you can launch your app on the desired platforms. Go through the rules and guidelines of each platform. You have to wait for the review process before your app is finally launched.
15- Take feedback and improvise
Feedback will help you will know about the response to your app. Try to improve your app based on the feedback of your app users.
16- Keep updating and testing
Once the app is created, your work isn't done yet. You have to keep it updated and test for each up-gradation. In this way, you will be able to serve your customers in a better way and build a good name for your business.
Creating an app requires dedication and a desire to grow. However, it should be kept in mind that a business app should be created after thoroughly researching your competitors' apps so that it can stand out for your potential clients.