Pivoting From AWS DVA into GCP
Life is all about changes. Sometimes changes are (-) and sometimes they are (+); I like to stay neutral and observe both sides. There might be times that changes bring opportunities to improve, then there is the other side of the token, the loser side. There is always an uncertainty when something is chosen over another, but as a technologist, adaptation is key, and pivoting from one technology to another is essential.
As I'm writing this, I am continuing my journey as a developer in a new company, solely as a front-end engineer, for now, as I'm always wanting to dig deeper, digging more and more into an application that I somehow end up in the back-end.
You probably guessed it from my employment change…I will be changing from AWS DVA to a Google Cloud Practitioner path. I have not tinkered with Google Cloud yet, so I am excited to embrace this new change. I want to learn the advantages and disadvantages when it comes to using Google Cloud over AWS. I'm sure the similarities are plenty, so I want to find out where they differ, and maybe exploit each other's advantages and avoid their respective disadvantages…always looking at security, performance and cost.
Google Cloud Practitioner Path
The first thing I noticed is that Google Cloud's certification site looks a little cleaner, IMO compared to clunky, good ol' AWS.
Here is the Google Cloud Certifications site.
After that, there are some stats right away, trying to give the user a peace of mind, but honestly, I think percentages can always be twisted to tell the story-teller's perspective in whatever light they want…very manipulative (offended).
Let's see what is the right path, we can see there are three tiers, and under those tiers there are different certifications:
Associate
Professional

Cloud Architect
Cloud Developer
Data Engineer
Cloud DevOps Engineer
Cloud Security Engineer
Cloud Network Engineer
Collaboration Engineer

~~User Certification (ignore this section)
Based on my background as a full-stack developer and now front-end engineer, I will take the path under the Professional tier for the Cloud Developer certification.
Professional Cloud Developer
The first thing that I noticed is the exam is changing to a new, updated version starting March 23, 2020. Well, I guess I am just in time to test new testing material that people put out there. Glad to be your guinea pig, I will definitely post feedback on the testing material I collect from the interwebs and from other e- and non-e- retail stores.
Resources
There seems to be a good amount of resources to get started on their Google Cloud docs, and they also have hands-on labs available on the Professional Cloud Developer landing page.
The main contents of the exam guide are quite extensive, but nothing to fret, the coronavirus quarantine is here!
Stay safe out there
I hope everyone out there is safe…and happy St. Patrick's day from my humble abode…cheers!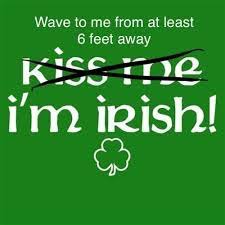 Peace Out.
irb___