Are you a beginner to programming? or do you want to build a website or an App without learning to code or NO CODE?
Here are some list of platforms available to build responsive websites and applications
Web development without Coding
1.Bootstrap studio
Link : https://bootstrapstudio.io/

Bootstrap Studio is an app for creating beautiful websites. It comes with a large number of built-in components, which you can drag and drop to assemble responsive web pages. It is built on top of the hugely popular Bootstrap framework, and exports clean and semantic HTML.
If you need a component which doesn't exist in our library, just click the Online tab in the Component Panel. There you will find thousands of components built and shared by the community. You can also upload your own.
If you have a website that you've developed previously, you can import it. Just drag and drop the HTML, CSS, JS files and images into Bootstrap Studio and they will be added to your project.
2.Bravostudio
Link : https://www.bravostudio.app/

Bravo Studio is an app builder for designers. It makes it possible to turn Figma prototypes into native iOS and Android app instantly without writing any code
3.Quest.ai
Link : https://www.quest.ai/

Convert your designs into responsive, live websites automatically. Add interactions, motion graphics, video, audio without writing any code. Connect to data and content source and build fully-functioning websites, landing pages, product pages, or business applications easily. With Quest, anyone can build what they envision without being constrained by their engineering bandwidth.
4.Wix website builder Link : https://www.wix.com/
Wix is totally beginner friendly.Wix is a free web-based website builder based.You can build responsive website just by drag and drop feature,, so you don't need coding skills, .
Free version has all the tools you need for development.And you have thousands of templates of different category to begin with
There are many modules that you can add-on in the wix store and you can publish the website for free(though .wix will be added in the domain address in the free version).And there are build in option for search engine optimisation
5.Webflow
Link : https://webflow.com/
With Webflow you can build a prototype that is already a finished product. How cool is that?
Webflow is a powerful, web-based design tool that gives you the superpower of designing, building, and launching responsive websites without the use of code. It's an all-star level design platform that allows you to go from the initial idea to ready-to-use products.
It fills the gap between software like Squarespace, Wix, and the world's most popular CMS WordPress. Webflow's design flexibility, lightning speed performance, and ease- of-use make it quite a success story as I find Webflow referred to as the next-generation tool for building and launching websites by newcomers and professionals across the web.
App development without Coding
In the past you had to be a programmer to make an app, which would likely take weeks, months or even years. Now, however, there are numerous app - building platforms you can use to create an app in minutes. We've put
together some of our favorites for you here.
1.MIT App Inventor
Link : https://appinventor.mit.edu/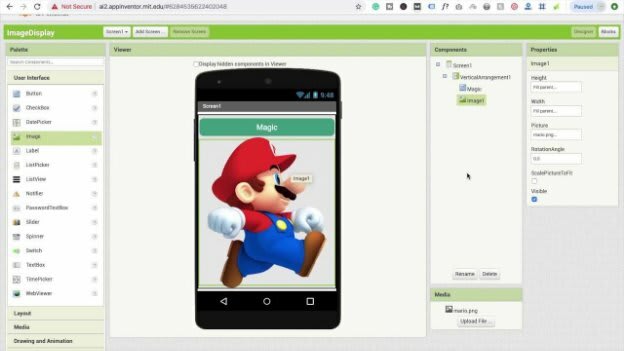 MIT App Inventor is great for beginners! ... The layout is visual, and relies on drag and drop which helps users understand the components needed for an app. It also clearly has features of Android programming in Java which makes the transition to written code for Android easier
2.AppyPie
link: https://www.appypie.com/app-builder/appmaker
AppyPie has helped more than 3 million creators to build a fully functional mobile app with nothing but visual building blocks.
On top of support for Android and iOS, AppyPie also offers full-on PWA (Progressive Web Apps) functionality. So, your mobile app will be viewable in a web browser like a regular website. This pretty much solves two issues at the same time
3.Adalo
Link :https://www.adalo.com/
Adalo helps you design new apps ,without any coding skills. You will be capable of completely controlling your design by using drag and drop components.
With Adalo, you have the freedom to add database configuration and interactions automatically. If you have an existing API, then Adalo will integrate with the same. With a single click, you will be able to launch the true version of your mobile apps on the application stores for Android and iOS.
In conclusion, know what features you're looking for in your mobile/Web application. This will help you narrow down the platforms which can
best serve your needs.
And that concludes our list.
Happy Building!



    ❤️ Website  |  📷Instagram   |  💼LinkedIn   |  🐥Twitter