If you have been thinking to start NodeJs in 2019. Here are some cool code snippets that can give you kickstart and let you know, how easy it is.
1) A simple server setup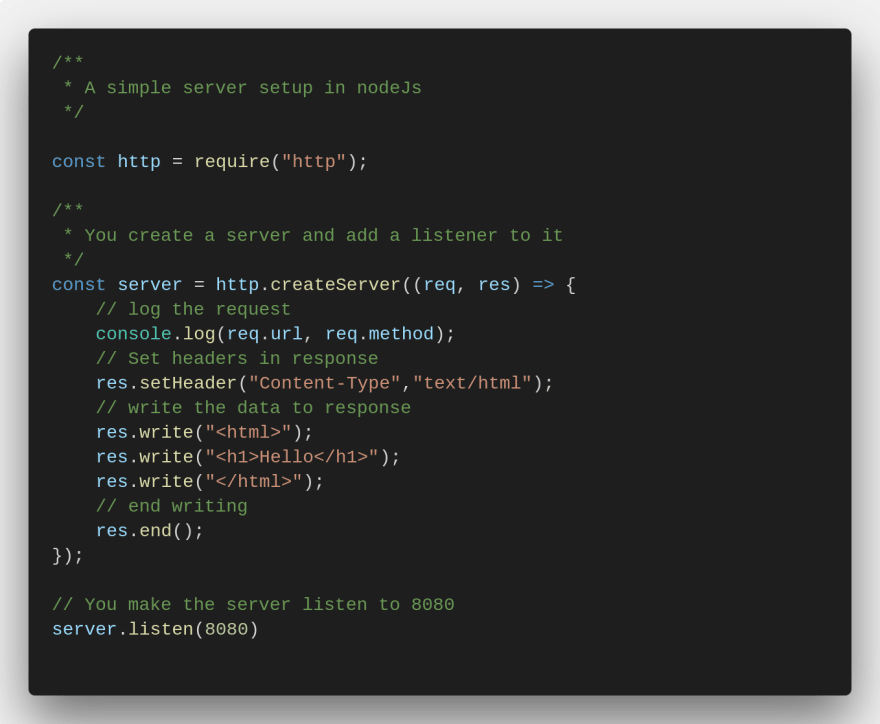 2) Implementing routing in a simple server setup

3) Code to parse the incoming request body from the client

I hope these code snippets might have helped you. This is my first ever blog post, any feedback or ideas for any other articles are quite welcome!