🙋‍♂️ Hey there!
I hope you are doing well.
Here, I'm sharing the knowledge I gained from creating basic python projects for beginners.
After all
"The best way to learn things is getting hands dirty!"
😃
Show me the code: python basic project with source code
1) What I Built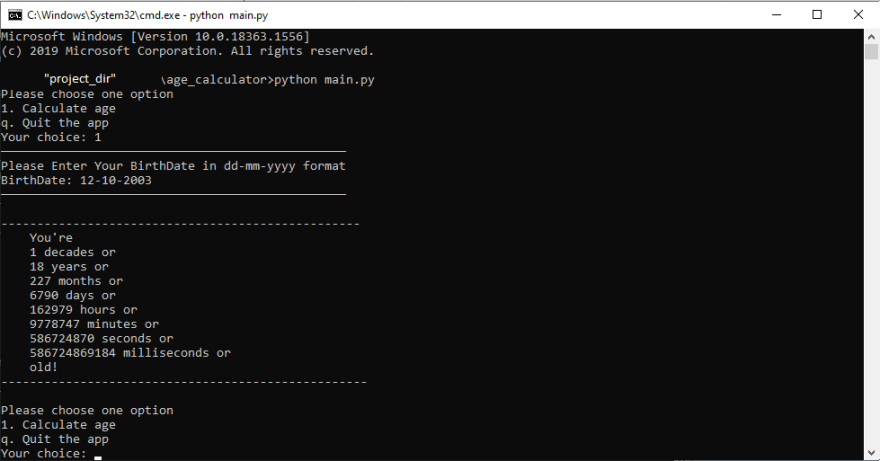 Reusable Choices loop
Simple Age input with format validation (dd-mm-yyyy)
Age calculation logic to calculate age in various units
Print Age Calculation data
2) How I Built
Whole calculation logic is separate from UX
Code split is managed through a reusable manner

Common Logic is separate from app-specific logic
Logic is written in separate reusable function chunks
Conclusion
As per I believe, this blog post is helpful to those who are looking for python project ideas for beginners.