I have spend many years learning (and not achieving anything) new things which had absolutely no relevance to what my job requires, or the things I actually needed/wanted to learn, say ML etc. This is primarily aimed at newbies like myself who are self-starters and have a specific goal in mind, but are led astray by the focussing on things which don't add absolute value. This is also meant to be a post to myself when I make this mistake in future! 😅
So I'll just add some opinions on the brilliant posts by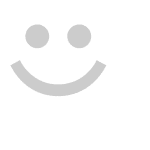 &
<a href="/ben" class="ltag
userlink profile-image-link">
<div class="ltaguserpic">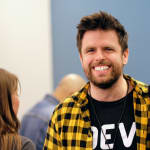 <div class="ltag
usercontent">

<a class="ltag
userlink" href="/ben">Ben Halpern
<div class="ltagusersummary">
<a class="ltaguserlink" href="/ben">A Canadian software developer who thinks he's funny. He/Him.

<p class="ltagusersocial">


bendhalpern

benhalpern


http://benhalpern.com




for <div class='ltaglink'>
<div class='ltaglinkcontent'>




Article No Longer Available




& <div class='ltaglink'>
<a href='/ben' class='ltaglinklink'>
<div class='ltaglinkpic'>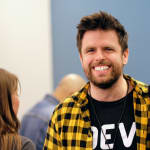 <a href='/ben/write-clean-code-and-avoid-the-distractions-of-emerging-technology-3emj' class='ltaglinklink'>
<div class='ltaglinkcontent'>

Write clean code and avoid the distractions of emerging technology
Ben Halpern ・ Jan 14 '18 ・ 2 min read

<div class='ltaglinktaglist'>
<span class='ltaglinktag'>#beginners
<span class='ltaglinktag'>#career
<span class='ltaglink
_tag'>#productivity
respectively.
Here goes:
Unless you have, as a person, infinite time and money to spare, time more specifically to dive into new things don't do it.

Jumping into new stuff is tantamount to a large organization trying new stuff, so that MAYBE in future they might be able to get some use out of it and eventually specifically: COST SAVINGS AND/OR INCREASED REVENUE. And I'm not talking about tech product companies here :).

A bank(say) uses technology to make ends meet, not the other way around, we can say everything is technology now, but that's not the point. Any new technology is tried on the merit of bringing hard benefits.

Trying new stuff and investing time in it DOES NOT shift the focus from core competency, so should be the case for the individuals.

Your goal as an individual is different from a company, companies exist for PROFIT whereas individuals exist for some undefined abstract goal and experiencing net positive emotions.
So, focus on the one thing, and try not to invoke LET'S TRY THIS when a new article appears on the evergreen news feed :).
See you!