Hi, I am sick of googling "online resume builder". So I decided to make it from scratch. I ended up with some basic resume which looks same and exact to others. I wanted something unique.
I recently learned figma almost 2 months ago to speed up my web development projects. So i also decided to use it for making resume.
It's my first try on making resume. I want the help of dev.to community to rate this design so i can know what can be improved in this.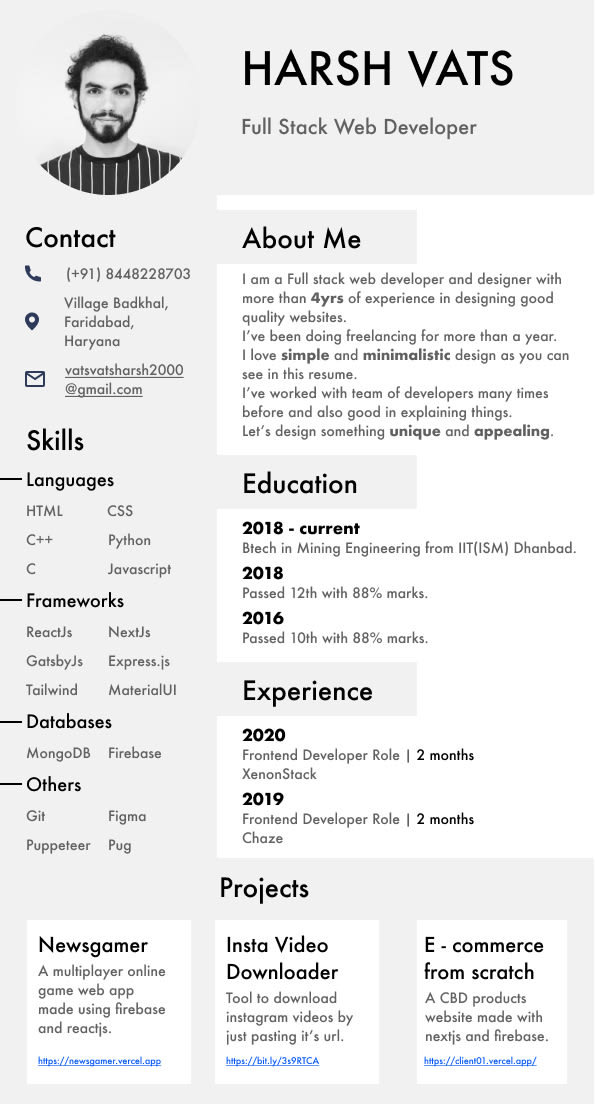 Also if you want the same design for yourself for free, plz tell me in the comments.
For those who are wondering why would I do it for free, you just need to follow me here on dev.to :)
Thank you