Azure storage account contains all of your Azure Storage data objects, including blobs, file shares, queues, tables, and disks. The storage account provides a unique namespace for your Azure Storage data that's accessible from anywhere in the world over HTTP or HTTPS.
STEP 1
login your azure account
STEP 2
search for storage account
STEP 3
click on create storage account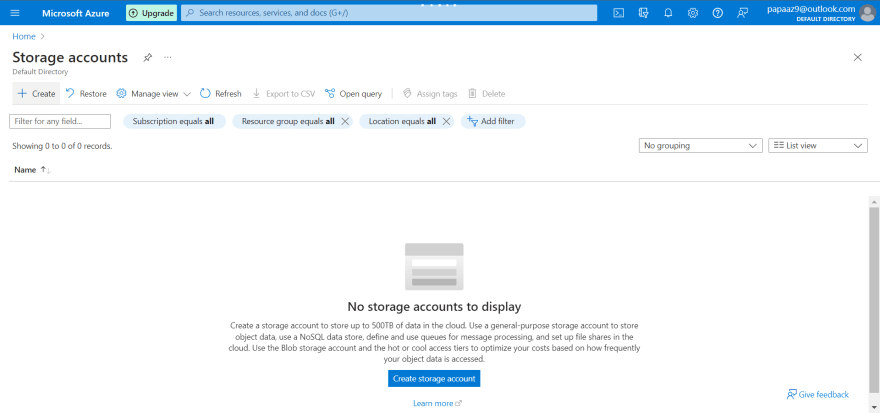 STEP 4
Fill the necessary fields
-Resource group
-Storage account name
-Set performance to Standard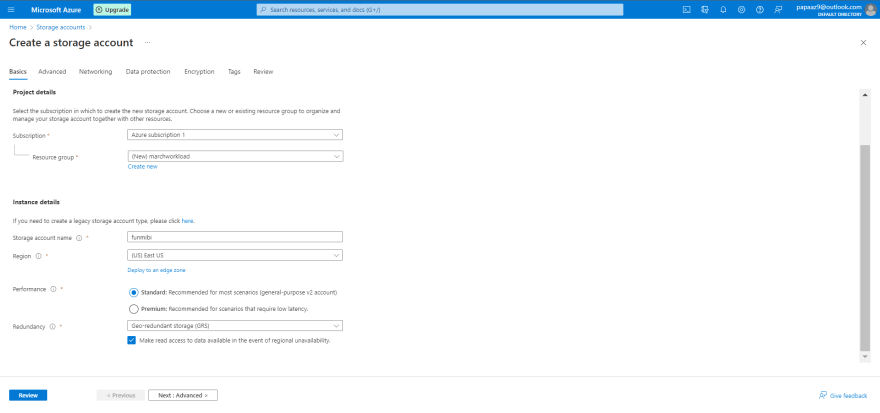 STEP 5
click on create
STEP 6
Click on Go to resource
STEP 7
Storage Account is ready
STEP 8
Search for containers and click on '+ containers'.
Give the container a name and change access to 'BLOB' "this is to allow access from anywhere"
STEP 9
Container is ready
STEP 10
Go to ChatGPT.
-Create an account and login
-Have the AI help write the letter
STEP 11
Copy and paste the letter from the ChatGPT to Microsoft Word and save it.
STEP 12
Go to the containers and click on upload.
-Choose the document and upload it.
The letter has been uploaded to the storage account
STEP 13
To share the uploaded file, click on the letter and copy the URL.
CONGRATULATIONS! IT IS DONE.