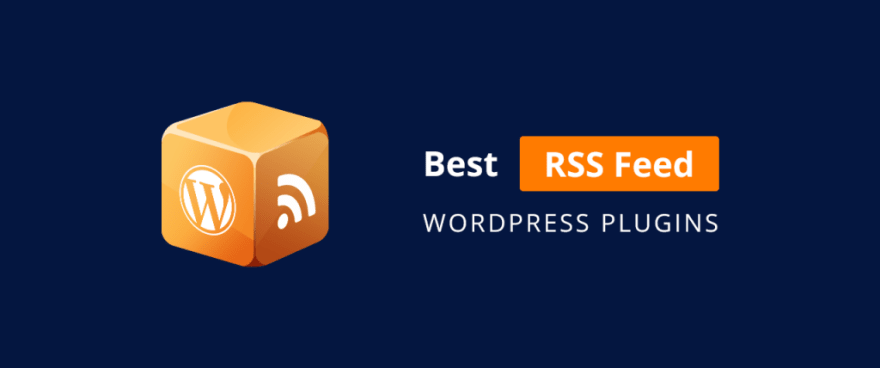 RSS is short for Rich Site Summary or Really Simple Syndication. It is an XML-based content format for updating users about news, headlines, articles, and content from favorite sites.
RSS Feed plugins are popular as they make it easy to automatically pull content from third-party websites and display them on yours.
Moreover, using these plugins, you can do product listing for your affiliate eCommerce site. It also lets you perform property listing for your real estate website.
That's not all!
You can show your news, blog page, eCommerce products, etc., to enhance your business reputation. In short, RSS Feed Plugin can help you improve the traffic on your site.
In this article, we will walk you through advanced features as well as the pros and cons of the 10 best WordPress RSS Feed plugins. Apart from their detailed description, you can get ideas on how to choose the best RSS Feed plugin for your WordPress website.
Best RSS Feed Plugins for WordPress
WordPress RSS Feed Retriever
WP RSS Aggregator
Category Specific RSS feed Subscription
Feedzy RSS Feeds
WPeMatico RSS Feed Fetcher
RSS with Images
Responsive and Mobile-Friendly
You should choose a plugin that has a mobile-friendly and responsive design. This makes sure your feed always looks great on any device or screen size. As a result, your users can enjoy your content in the best way possible.
Ultra-Fast Performance
Plugins can slow down your website. So, you need a plugin that loads seamlessly without affecting the page speed at all. If you use a speed-optimized plugin, you can easily load feeds from different websites and enjoy lightning-fast social content on your site.
Customizable Design
Your website content should look consistent and you should be able to personalize feed style easily. Thus, you should pick a plugin that has a fully customizable design. You can find plenty of RSS Feed plugins that offer customization options to match your brand requirements.
SEO Friendly
There is no use in getting an RSS Feed plugin if it doesn't help improve your website's SEO. If the plugin you pick is optimized for search engines, you can rank your website higher on search engine results.
This way, your website and its content are more visible in search results encouraging your visitors to check them out. As a result, you can expect an increased flow of traffic to your website.
Maintenance and Support
More often than not, you can encounter minor to major issues while using the RSS Feed plugins. To make sure that you don't have to face such troubles for long, you should pick a plugin with excellent customer support.
Similarly, if you notice an irregularity in updates of the RSS Feed plugin, you should consider switching to another plugin. Irregular updates mean it doesn't get maintained on a regular basis.
Want to learn in detail visit there official website Best RSS Feed Plugins WordPress
I hope you like this post, and now you may able to find best RSS Feed Plugin For WordPress.