While building a scalable system is lot more easier with the advent of cloud technologies, identifying the right fit can be challenging. Usually it may take years of solid experience in architectural space.
Here we've tried to summarize a list of top technologies that can be used to build scalable systems efficiently with respect to real-world use case scenarios.
Few fundamental or basic considerations, such as programming/scripting languages, operating system choices, additional tooling etc have been intentionally ignored to make the list simple.
Diagram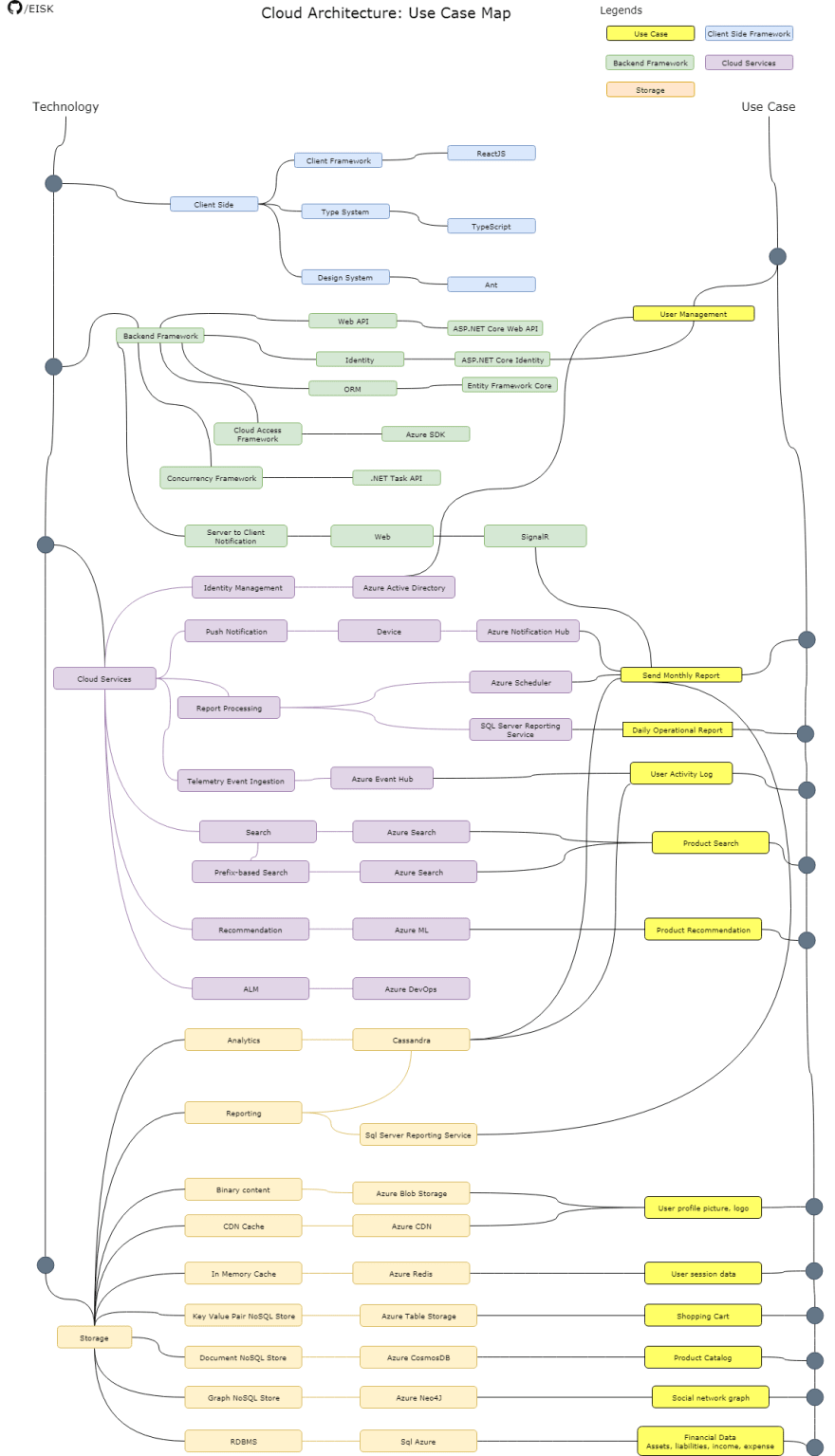 Table
Open Source Project on Awesome Cloud Architecture ⭐
EISK is an open source project that is intended providing developer resources to build scalable applications on top of awesome cloud architecture.
Already a web api project has been released to illustrate implementation best practices and more to come.
Stay in touch for updates by bookmarking the project in github.
Enjoy!