Contentlayer & Effect — Architectural Patterns And Decisions.
Join the first online event of EFFECT TIME for free!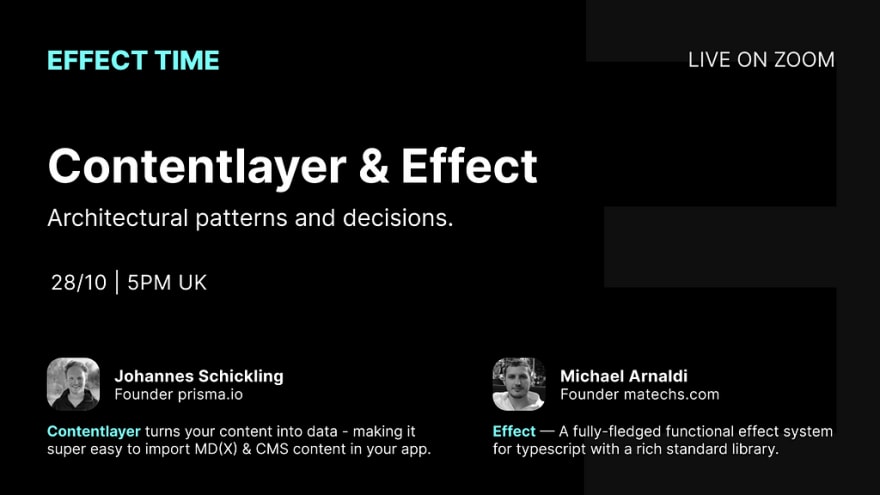 EFFECT TIME kicks off on Thursday, October 28, 2021.
In this live stream, we'll be speaking about how Effect was used to build Contentlayer and go through its architecture and design decisions. We'll further explore how Effect could be used better in order to improve Contentlayer.
Contentlayer is a tool that turns your content into data — making it super easy to import MD(X) and CMS content in your app.
To learn more about Contentlayer, visit: https://github.com/contentlayerdev/contentlayer.
Effect is a fully-fledged functional effect system for typescript with a rich standard library.
To learn more about Effect, visit: https://github.com/Effect-TS/core.
The speakers
Johannes Schickling  — Founder of Prisma and creator of Contentlayer.
Michael Arnaldi  — Founder of Matechs and creator of Effect.‍
🎟️ Get your ticket now! It's FREE!
---