© Sony
Virtual reality (VR) performances are quickly becoming the norm for live events, music concerts, and festivals (despite some unfortunate news coming from Wave earlier this week regarding their VR app). Most recently, on January 11, 2021, fans watched as Madison Beer's virtual avatar stood in Sony Hall, New York performing her debut song "Boyshit." While she stood in a studio in her virtual reality suit, Beer gave her fans the appearance of a live concert. In this VR concert hosted by Sony, viewers around the world were able to share in "Madison Beer Immersive Reality Concert Experience," by watching the concert using VR devices such as PlayStation VR and Oculus VR. Following the success of the show, Sony is planning to expand its efforts to provide opportunities for artists to create immersive experiences in the future.

© Sony
With COVID-19 still a reality, many event planners are also looking for innovative ways to put together an experience for their viewers that feels as close to real life as possible. The Sundance Film Festival, which is being held from January 28 to February 3, is now offering a virtual reality recreation of the event. Tuning in through their virtual headsets, attendees will be able to take part in a "futuristic parallel reality" experience. The virtual reality version is not simply a live reconstruction of the festival. Rather, it uses VR to create an entirely different experience for the viewers. This includes a VR party room as well as access to five film features that will be shown in "a fully realized VR theater."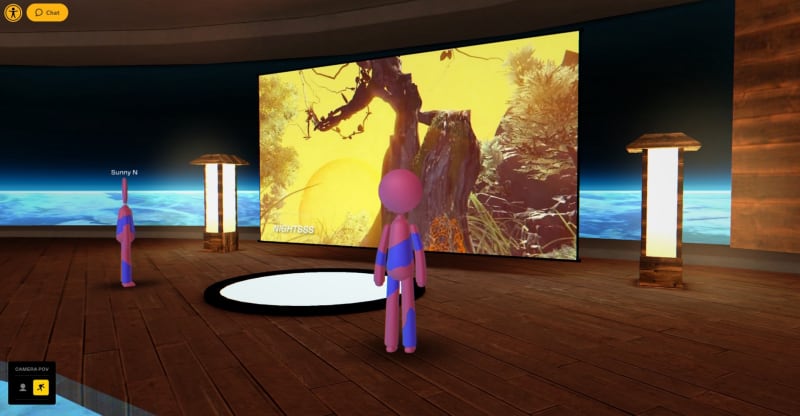 © Engadget
Some of the great VR experiences featured in Sundance this year that will require you to put on your headset include: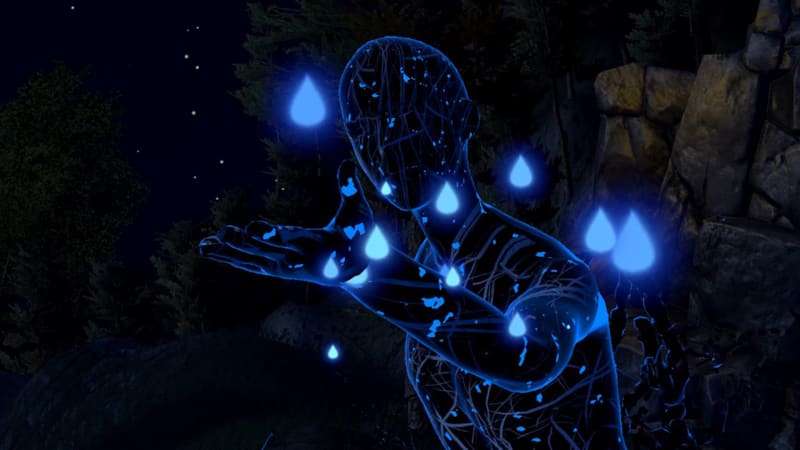 © Sundance Institute (Project Nightsss)
Pop concerts and film festivals are not the only events that are exploring the limits of VR technology. In March 12 & 13, the symphonic metal band Nightwish from Finland will offer its fans a unique two-nights VR performance within a tavern built in virtual reality world, as part of their upcoming world tour. In the meantime, Adelphi Orchestra in New Jersey is also planning a virtual reality concert for March 20, 2021. The concert will be an "immersive 360 degrees performance" of Vivaldi's famous Four Seasons featuring violinist Laura Hamilton. The event will broadcast on both HD and 360-degree virtual reality.

© Adelphi Orchestra
---

Scan this QR code with your phone to see something awesome!
or go directly to https://go.echoar.xyz/W3P9 with your phone browser.
Sign up to the echoAR platform
for free to create this yourself!
---
The groundbreaking implications of introducing VR technology to the music industry cannot be overstated. In Korea, for example, concerts have become an interactive virtual experience. Fans get to experience a VR concert, and even chat with their favorite K-pop idols during concert breaks. Virtual reality has not only given artists a new way to connect with their fans, but also expanded the size of their audience. Typically, there are around 10,000 attendees at a K-pop concert because of limited seating. However, the recent virtual reality concert Beyond Live hosted by the K-pop group SuperM boasted an attendance of over 75,000 fans from all around the world who would not otherwise have had the chance to see the group perform.

© SXSW
The annual mega-event SXSW is also going virtual this year and, during March 16–20, will showcase selected music performances in VR via "SXSW Online XR". This year's SXSW schedule also includes a film festival XR exhibition that will feature immersive VR projects. On June 9, 2021 the Tribeca Film Festival will also kick off and will premiere VR projects and films as part of its "Tribeca Immersive" category, some of which are expected to be provided online as immersive VR experiences, in a manner which should resemble last year's event.

© Tribeca Enterprises LLC
As events and concerts continue to be revolutionized by VR technology, we at echoAR hope to continue to be part of that journey. With our 3D-ready cloud platform, companies can manage and deliver AR/VR content that can be used on apps and devices everywhere, making our technology a great option for virtual events or concerts.
---
echoAR (http://www.echoAR.xyz; Techstars '19) is a cloud platform for augmented reality (AR) and virtual reality (VR) that provides tools and server-side infrastructure to help developers & companies quickly build and deploy AR/VR apps and experiences.