I've seen some comments here on DEV where people ask how to get that nice looking "widget" (or a list of related posts) at the beginning of each post that is part of a series.
Namely, this one: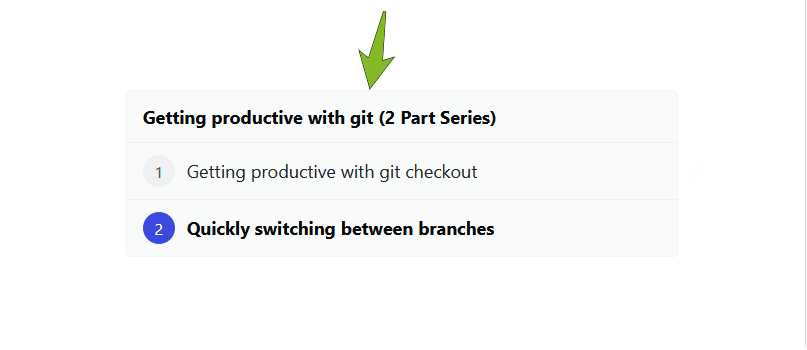 In this short guide, I'm going to show you how to "make" that widget. Don't confuse it with how to create the widget using HTML, CSS and JavaScript. That's for another time. 😉
Step 1 (only needed once)
Did you know that the post editor has two versions?
To check which version you're currently using, go to "Settings > UX" and scroll to the "Writing" section. You need to be on the "Rich + markdown" version.
Step 2
Start writing a post (or just edit existing ones if they are part of a series). You can't have that widget unless you publish something, sorry :(
While in edit mode, click on the "Post options" icon right next to "Save changes" (or "Publish" if you're writing a new post).
Step 3
In the modal that opens, use the "Series" field to give your series a name. There you'll also find names of previously created series, if any.
Click "Done".
Step 4
Continue writing your post as normal. Or if you're editing an already published one, click on the "Save changes" button.
Now if you visit your "Dashboard", you'll see the posts that belong to series with the series' name next to the "Published" date.
Step 5
Publish your post! That's probably the most important step! 😀
And remember that in order to get the widget to appear, you need to publish at least two posts under the same series.
Happy publishing! 🎉
---
P.S. to @ben and the rest of the DEV team: While I definitely enjoyed making this guide, maybe you can make sure this functionality is easier to discover. I hope this guide will deprecate itself at some point 😊😋