First, you need to add the Install Chrome Extentions plugin for Opera.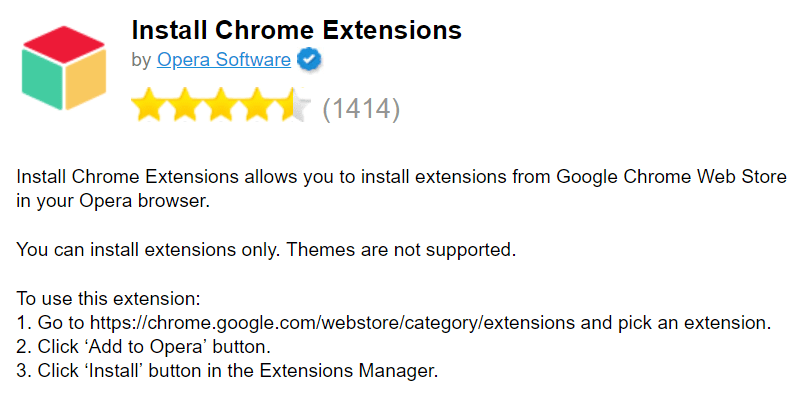 Next, go to the Chrome Web Store and find the Grammarly extension. This is where the "Install Chrome Extensions" plugin kicks in and allows you to directly install the Grammarly plugin from the Chrome Web Store. After you click install, you will be taken to the Opera extensions screen and you need to finalize the process by accepting the permissions and clicking Install.
And that's it! next time you post on Dev.to, you can make use of Grammarly to write and review your post. Simply click the small Grammarly icon in the bottom right-hand corner of the text area in your next new post.