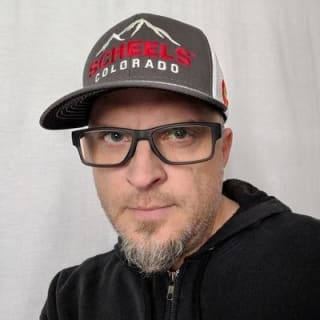 DJ Schleen
I spread the word about integrating automated security controls into DevOps pipelines. I play way to many video games.
Work

Location

Golden, CO

Education

Joined
k8s, go, automated security - damn, just about anything. Also getting banned from Facebook.
DevSecOps Architectures, automated pipeline development using k3s
0 Posts Published
0 Comments Written
8 Tags Followed
docker-teleprompter
A teleprompter application that runs in a container
Makefile
micro-terraform-syntax
Provides syntax highlighting for Terraform files in the micro text editor. (https://micro-editor.github.io)
Shell
Eat and than sleep on your face annoy the old grumpy cat, start a fight and then retreat to wash when I lose and I shall purr myself to sleep or run around the house at 4 in the morning.