Extensions are software modules that lets you customise your browser in many ways. They can help you -
speed up your browser
block annoying ads
Protect your privacy online and much more.
---
Here's a curated a list of Incredible Chrome Extensions for Software developers -
1. Wappalyzer - Technology profiler

https://chrome.google.com/webstore/detail/wappalyzer-technology-pro/gppongmhjkpfnbhagpmjfkannfbllamg?utm_source=chrome-ntp-icon
Ever Curious about what Tech Stack a Famous Website is using? Me too.
This Incredible Chrome Extension have 1 Million + Users and it lets you know everything about a website including but not limited to -
CMS 
Framework and E-commerce Platform
JS Libraries
2. daily.dev | The Homepage Developers Deserve

https://chrome.google.com/webstore/detail/dailydev-the-homepage-dev/jlmpjdjjbgclbocgajdjefcidcncaied?utm_source=chrome-ntp-icon
This Awesome Extension is highly addictive…. once you start using it then there is no stopping
daily.dev is the fastest growing online community for developers to stay updated on the best developer news. Get all the content you love in one place collected from +400 sources.
It lets you -
Stay up to date with the latest Tech news
Bookmark Articles
Discuss with other devs about Hot Topics
Follow tags and much more
And if that's still not enough… they provide you with Custom Dev Card that you can share and even attach to your Github Profile
3. Blackbox - Select. Copy. Paste & Search

https://chrome.google.com/webstore/detail/blackbox-select-copy-past/mcgbeeipkmelnpldkobichboakdfaeon?utm_source=chrome-ntp-icon
Isn't it tough to write code along a tutorial? Well, I have got a solution
Blackbox lets you copy any text from Images, PDFs, Videos and much more
At first… I didn't believe in it either but when i started using it… I was amused to see how accurate this tool is. This extension has saved me a lot of hours and I hope it does the same for you 😄
4. Svg-grabber - get all the svg's from a site

https://chrome.google.com/webstore/detail/svg-grabber-get-all-the-s/ndakggdliegnegeclmfgodmgemdokdmg?utm_source=chrome-ntp-icon
This awesome chrome extension lets you Quickly preview and copy or download all the SVG assets from a website.
I don't need to explain much about this tool as it is pretty Simple and Easy to Use
5. Lighthouse

https://chrome.google.com/webstore/detail/lighthouse/blipmdconlkpinefehnmjammfjpmpbjk?utm_source=chrome-ntp-icon
Lighthouse is a huge chrome extension with 800k + Users… an open-source, automated tool made for Developers and helps in improving your website by informing you about its-
performance
quality
Accessibility
SEO
Not only that but it also tells you How to get rid of your Website's Flaws and Increase its Performance and Reach
6. JSON Viewer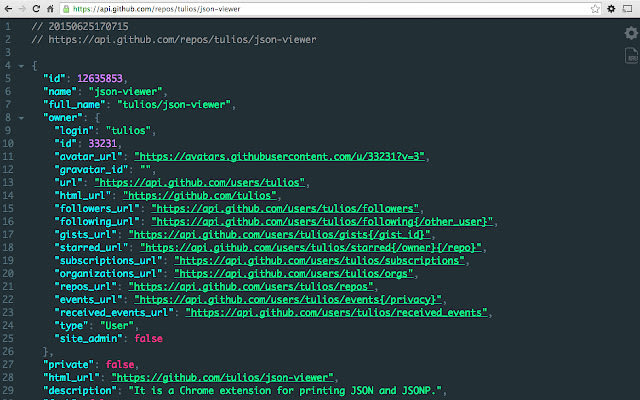 https://chrome.google.com/webstore/detail/json-viewer/gbmdgpbipfallnflgajpaliibnhdgobh?utm_source=chrome-ntp-icon
JSON Viewer is an astounding lightweight tool that helps you by showing APIs in a human readable JSON format and even provides you with Multiple themes.
7. ColorZilla

https://chrome.google.com/webstore/detail/colorzilla/bhlhnicpbhignbdhedgjhgdocnmhomnp?utm_source=chrome-ntp-icon
ColorZilla, one of the most popular Chrome developer extensions with over 3 Million + downloads
ColorZilla provides you with -
Eyedropper - get the color of any pixel on the page
Advanced Color Picker (similar to Photoshop's)
Webpage Color Analyzer - get a color palette for any site
Ultimate CSS Gradient Generator
8. WhatFont

https://chrome.google.com/webstore/detail/whatfont/jabopobgcpjmedljpbcaablpmlmfcogm?utm_source=chrome-ntp-icon
This developer tool informs you everything about the text you hover on… It is the easiest way to find out what font a website is using
This is especially useful whenever you find a website that uses a beautiful font that is not on the list of standard fonts pre-installed on your OS.
9. Image Downloader

https://chrome.google.com/webstore/detail/image-downloader/cnpniohnfphhjihaiiggeabnkjhpaldj?utm_source=chrome-ntp-icon
This Simple but Awesome Chrome Extension with 1 Million + Users, allows you to Download all Images and GIFs from any website
---
I Hope You Enjoyed this List 😄
Comment Down any 3 of your Favourite Chrome Extensions 👇🏻
---
Follow Me For More Such Content